Submitted by Jane Shury
James D. Golightly of Eatonia, Sask., will be inducted into the Saskatchewan Baseball Hall of Fame, Individual Category, as a Player/Builder, for his contribution to our rich Saskatchewan baseball history.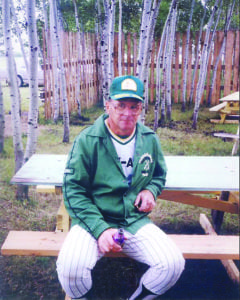 Jim Golightly was born in Eatonia on April 16, 1938. At the age of 14, Golightly began playing senior men's fastball for four years in Mantario, Sask. In 1955, Ken Jackson, manager of the Eatonia baseball team asked Golightly to try out for the team in 1956. So began his baseball career of 39 years.  
This content is for members only.