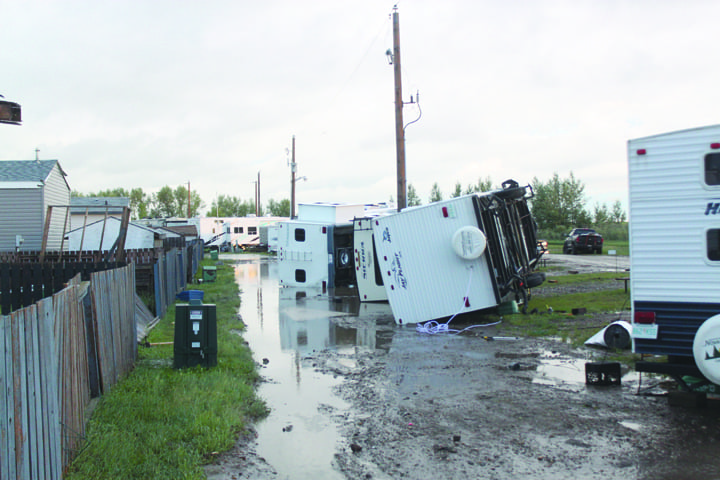 Kenneth Brown
of The Clarion
A severe storm system and suspected plow wind has left its mark on Kindersley with varying degrees of damage to structures throughout the community.
The Kindersley area was placed under a severe thunder storm warning on July 10 and at approximately 7 p.m., a violent storm system was unleashed on the Town of Kindersley. Wind speeds measured from the Kindersley Regional Airport were only 74 km/h, but stronger winds hit in town.
Approximately 32 mm or 1 1/4 inches of precipitation fell on the community in a matter of about 10 to 15 minutes and town officials have been receiving "numerous reports" of damage to private property as a result of the storm.
The damage was widespread and there was localized flooding in areas of town including Railway Avenue between First and Second Sts. West. A detour was set up on Railway Avenue. The wind did its fair share of damage, but the worst hit areas of all were exposed to powerful winds coming from west of Kindersley.
This content is for members only.