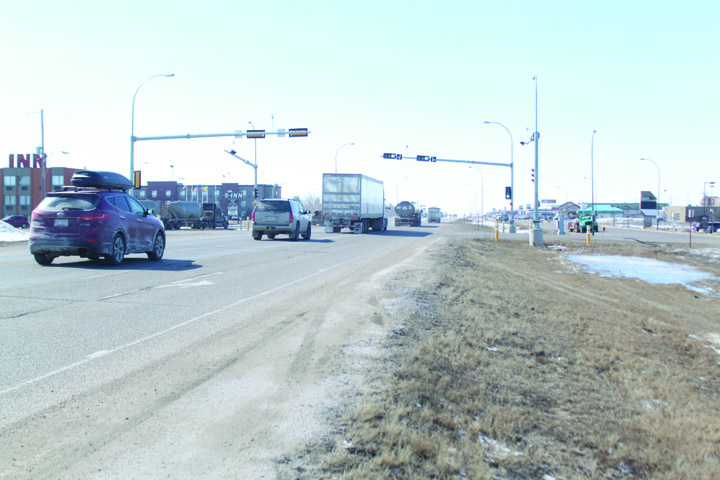 Kenneth Brown
of The Clarion
The ministry of highways and infrastructure has released the results from a survey that asked motorists about the Highway 7 corridor through Kindersley.
Ministry officials were looking for public feedback on the section of Highway 7 running through Kindersley. The portion of the highway from 15th Street West and the town's boundary on the east side of Kindersley were the topic of the ministry's survey.
The survey incorporated the highway, the intersections along the highway and the town's service roads to the north and south of the highway. The ministry accepted survey responses for several days back in March and April. The survey is part of the ministry's Highway 7 Kindersley Corridor Study.
It was explained at the time of the survey that Highway 7 is part of the National Highway System and the goal of the initiative is to identify and prioritize future safety and traffic improvements through Kindersley.
People could view the full results at www.saskatchewan.ca under the public consultations section on the website. The survey was open to residents of the Town of Kindersley, but also to commuters and any other motorists that use the highway and service roads in town.
This content is for members only.