Kenneth Brown
of The Clarion
The Kindersley Community Service Group's inaugural Chase the Ace draw will continue until the licence expires even though the largest pot has already been won.
A spokesperson for the draw says the final draw will still be made on Sept. 27 and it means there are still four draws in total for people to win money, and for money to be raised for the Kindersley Aquatic Centre. The final draws will be on Aug. 16 and 30, and Sept. 13 and 27.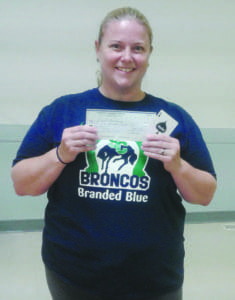 The main Chase the Ace pot of $9,626 has been won by David Mushanski of Regina and his ticket was drawn on Aug. 2 at the Elks Hall. The big winner also won $254 for his share of sales from the two-week period leading up to the draw.
This content is for members only.