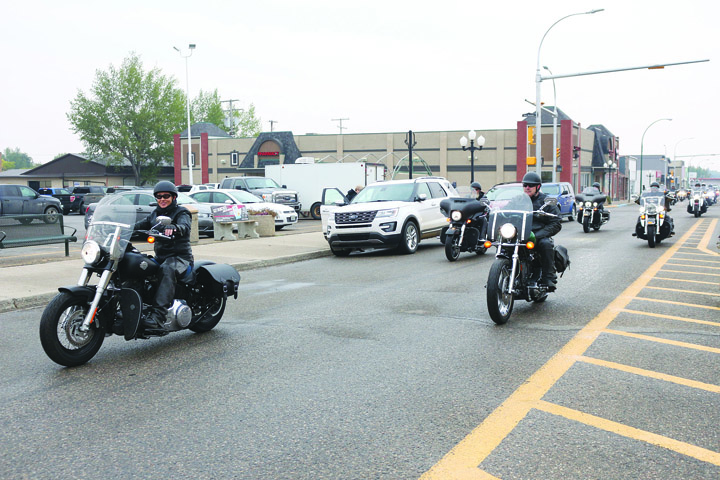 Kenneth Brown
of The Clarion
The Kindersley Legion held its second annual Poker Rally and Toy Run on the weekend, and several bikers got out despite the chilly weather conditions.
A total of about 30 motorcycles gathered outside the Legion Hall on Sept. 1 to participate in the Poker Rally and Toy Run. The participants brought toys to donate to the cause and the toys will support an annual Christmas hamper program.
This content is for members only.