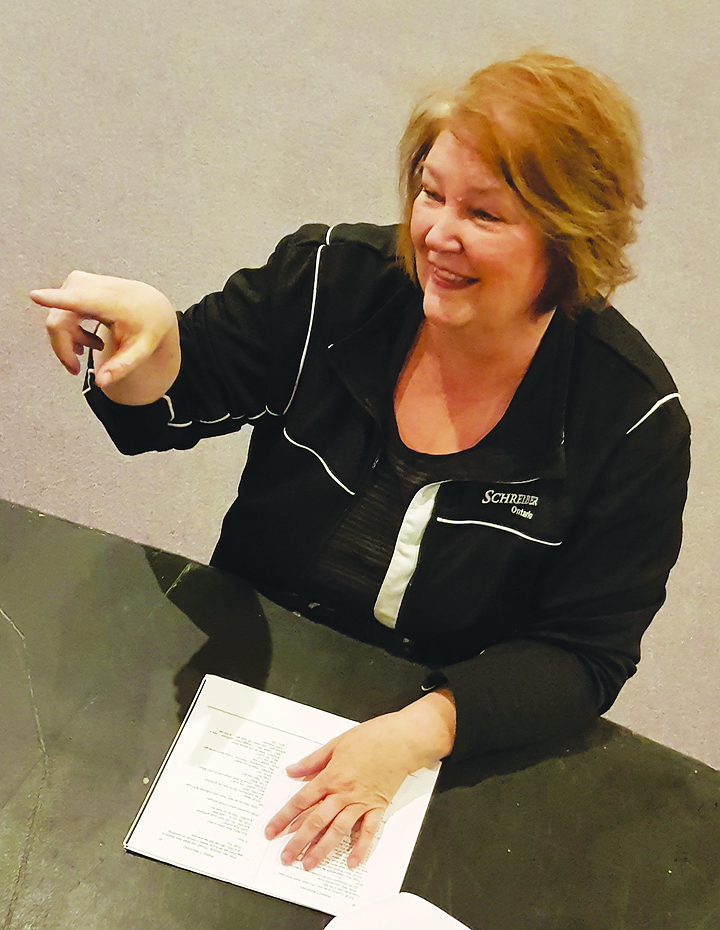 Joan Janzen
of The Clarion
The lyrics of an old song "we're here for a good time" are well suited to Kindersley volunteer Judy Lavoie, who loves being director for the Kindersley Players, a volunteer adult community theatre group.
This group began in the late 1980s with two one-act plays before beginning the dinner theatre productions that Kindersley residents have come to love. A dinner theatre was produced every year, usually in February, but in recent years, dinner theatres are produced every two years.
This content is for members only.