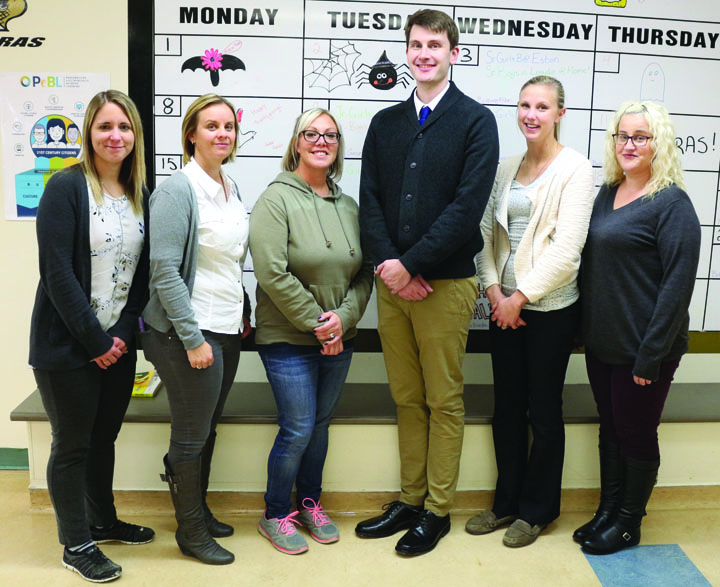 Kenneth Brown
of The Clarion
A new year is well underway at Kindersley Composite School (KCS) and the high school has started the year with several new staff members including three teachers.
In addition to the three new teachers, there are three new educational assistants working at KCS. The school also welcomed two new educational assistants part way through the previous year, according to Principal Blain Hilbig. One of the three new teachers is an intern.
The three new educational assistants for this school year are Kayla Doering, Kayla Horwath and Jen Peardon. Becky Smith and Shawna Tryuba are the educational assistants who started in the 2017-18 school year. The new teachers for the year are Jordan Halkyard, Alison Roddam and Katy Sully, who is the intern.
This content is for members only.