As Calgary tackles the challenge of reshaping its economy, the 'can-do spirit' is building on a legacy of achievement.
Calgarians have a rich history of remarkable success that flows from lofty ambitions and embracing hard work. Think of the world-famous Calgary Stampede, the 1988 Olympics, a globally significant energy sector, or the hell-or-high-water recovery from a devastating 2014 flood.
The determination to succeed against, at times, daunting odds is Calgary's story. It's one reason the city is so welcoming to risk-takers, innovators and business leaders. It continues to seek new ways to welcome the investment that will lead to long-term prosperity.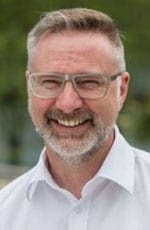 To become a more "business-friendly city," Calgary is focused on creating the right overall business environment, says Court Ellingson, vice-president of Research and Strategy for Calgary Economic Development.
"When we say business-friendly, we mean the regulatory environment and interaction with the city," Ellingson says. "But when we talk about business environment, we also mean an open and welcoming community where entrepreneurs are connected and where we have the infrastructure in place to help them grow their business."
The plunge in energy prices in 2014 signalled a fundamental disruption in the oil-and-gas sector, but Calgarians didn't despair. Instead, more than 1,800 Calgarians were consulted to develop a new economic strategy to ensure the city remains a place where people can raise a family and enjoy a quality of life to rival anywhere in the world.
The resulting strategy Calgary in the New Economy affirmed the city's entrepreneurial spirit. It renews a commitment to make Calgary the most business-friendly city in Canada. In fact, a recent assessment of 23 North American cities ranked Calgary second, after only Toronto, for business-friendly environment.
It's nothing new for a city that's home to the highest concentration of corporate head offices in Canada and the second highest concentration of small- and medium-sized businesses.
Calgary's supply of quality commercial and industrial real estate, no provincial sales tax or health care premiums, low corporate tax rates, accessible equity and debt financing for mature firms, and a young, highly educated workforce make it a cost-effective location for businesses of any size.
Tax competitiveness is a critical part of the picture.
Accounting firm KPMG affirmed the tax advantage in its Competitive Alternatives survey in 2016. It found that Calgary had the second lowest total effective tax rate of Canada's major cities.
The commercial/residential tax ratio to measure how the municipal tax burden is shared, for example, is lower for businesses in Calgary than in Vancouver, Toronto and Montreal, and is only slightly higher than Edmonton.
An era of economic disruption is no time for the city to rest on its laurels.
The City of Calgary is conducting a review of the taxation process and has a number of initiatives that have been piloted recently to make it easier to establish businesses – by streamlining processes, cutting red tape and creating inventive new approaches.
The Living Lab is one example of how the city is working collaboratively with businesses. Launched in 2018, it allows companies to access municipal lands and facilities to test technology for everything from autonomous vehicles to augmented reality software in real-world conditions.
Downtown was hit hard in the downturn and is the focus of a major pilot project to cut red tape.
The Centre City Enterprise Area was established in 2017 to boost the occupancy in downtown office and retail space. It waives requirements in the area for a number of permits for change of use and property improvements that building owners traditionally needed.
"We have saved … building owners and businesses about five years of time that would normally have gone into processing development permit applications," says Thom Mahler, the City of Calgary's manager of Urban Strategy.
The Strategic Group recently got approval to convert a seven-storey downtown office tower to rental apartments in about a month. Normally, that would have taken nine months, said Ken Toews, Strategic's vice-president of development.
Getting the project on-stream faster could create as much as $1 million in incremental revenue, he said.
In another move to save business owners time and money, Calgary is the first major city in Canada where businesses can apply for all permits online.
"Business owners told us they wanted a faster and easier way to start a business," says Kevin Griffiths, director of Calgary Building Services. "Our single online application eliminates the need for business customers to travel, park and spend time in lineups."
The city also approved creation of 14 new communities to ensure housing is plentiful and prices are moderate – so people can actually afford to move here. That quality of life is one of the reasons The Economist Intelligence Unit ranks Calgary the fourth "most livable" city in the world and tops in North America.
And the work continues.
As the competition to attract business intensifies, the city has also launched the $100-million Opportunity Calgary Investment Fund to support "catalytic" investments within the city with potential to transform the economy.
Calgary has a history of hardy entrepreneurs who have built their success through ingenuity and daring. It aims to continue that legacy through progressive policies that make it easier to start – and sustain – a business here.
---

The views, opinions and positions expressed by columnists and contributors are the author's alone. They do not inherently or expressly reflect the views, opinions and/or positions of our publication.