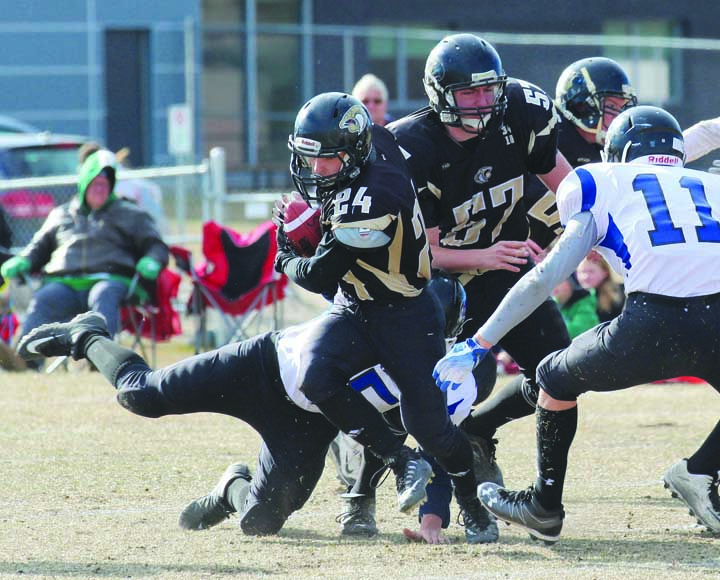 Clarion staff
The Kindersley Kobras finished their season in Martensville on Saturday as the hometown Royals won 34-7. As the third-place 3A team in Conference 2, the Kobras travelled to play the second-place 3A Royals.
While the teams played fairly evenly at the start, Martensville "had polished their offence with a lot of tricks," said Kobra head coach Tavis Lehman.
This content is for members only.