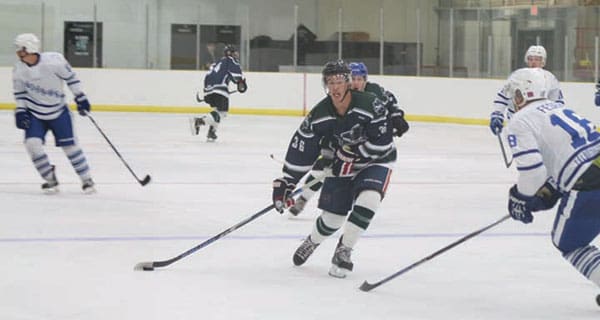 Kenneth Brown
of The Clarion
The Kindersley Sr. Klippers have finished the exhibition season and the team is preparing to start the 2018-19 season on the road this weekend in Biggar.
The team opens the season at Biggar Jubilee Stadium on Nov. 3 against the Nationals starting at 8 p.m. The Sask West Hockey (SWHL) League lost another team in this past week after the Kerrobert Tigers pulled out for yet another season.
The Tigers join the Eatonia Huskies on the sidelines for the 2018-19 season. The Tigers have only iced a team in consecutive years once in the past several SWHL seasons. There will be six teams in total to start the season including the Sr. Klippers, Nationals, Luseland Mallards, Macklin Mohawks, Unity Miners and Wilkie Outlaws.
Kindersley played a total of three exhibition games including a pair of games versus Macklin over the weekend. The Mohawks won 7-5 in Kindersley on Friday night and 10-3 in Macklin on Sunday. The Klippers defeated the Outlook Ice Hawks two weekends ago by a score of 4-2 on the road.
The Klippers jumped out to an early 2-0 lead against Macklin at home on Friday. First-year forward Landon Longmire scored a pair of goals in the opening three minutes, and he added an assist on the team's third goal of the period to make the score 3-0 after a period. The Mohawks surged back with four goals in the second period take a 4-3 lead into the third period, but Macklin lit the lamp three times in the final frame in the 7-5 victory.
This content is for members only.