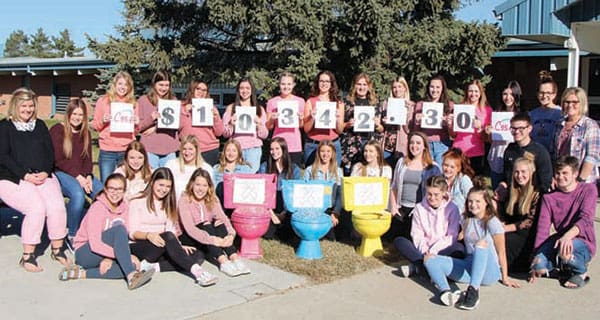 Kenneth Brown
of The Clarion
Students at Kindersley Composite School (KCS) have broken their record by raising more money than ever before through an annual breast cancer fundraiser.
The Student Leadership Council (SLC) has been raising money for breast cancer research for the past eight years as part of the school's "Think Pink" week, and this year's campaign has resulted in the highest total yet. The students raised $10,342 in a single week.
Each year the money goes to support the C95 Radio Marathon, a breast cancer campaign for the Saskatoon-based radio station. According to an SLC advisor, the marathon offers a platform for cancer research and for the school to raise money that will stay in the province.
This content is for members only.