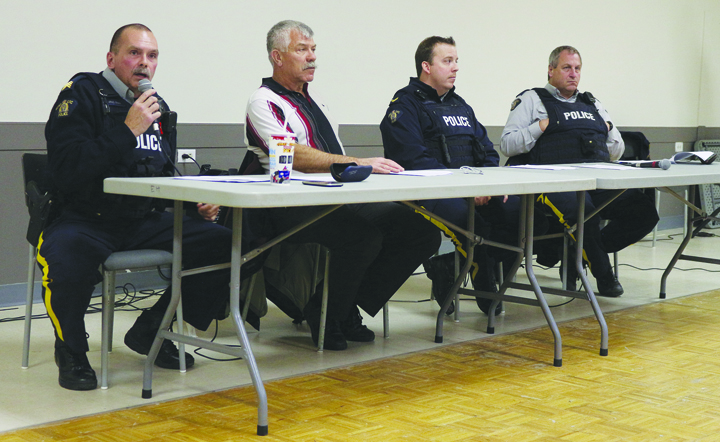 Kenneth Brown
of The Clarion
A small crowd at Monday night's RCMP town hall meeting in Kindersley has shared big concerns with four commanding officers for the Kindersley detachment.
The town hall meeting was held on Nov. 5 at the Elks Hall in Kindersley. The meeting was attended by approximately 50 people who were able to hear from local RCMP members, share their concerns and ask questions over the course of the evening.
Staff Sergeant Ray Blais of the Kindersley RCMP welcomed people to the meeting, and introduced the officers on hand. Blais was joined at the table by corporals Travis Doering and Marc Durocher of the Kindersley detachment, a detachment that has offices in Kerrobert and Eston, and Staff Sergeant Pat Zunti from 'F' Division central command in Saskatoon. Blais said he was hoping for better attendance.
This content is for members only.