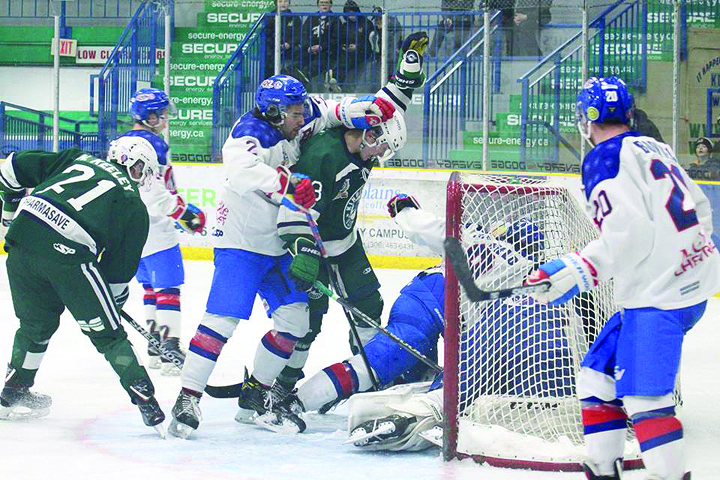 Kenneth Brown
of The Clarion
The Iron Horse Kindersley Klippers have finally gotten back into the win column after a string of losses. The team has been struggling to light the lamp.
Kindersley returned to home ice last weekend after four Saskatchewan Junior Hockey League games on the road in Wilcox, Weyburn, Estevan and Melfort. The Klippers could only manage to pick up a single point in the four games, but the team picked up three of a possible four points at home on the weekend.
The team travelled to Melfort on Nov. 7 and the Mustangs won 3-2 on home ice. The Klippers had a tough game on Nov. 9 at the West Central Events Centre (WCEC) dropping the game to the Melville Millionaires by a score of 2-1 in overtime. Kindersley bounced back on Saturday with a 3-2 win versus the visiting Estevan Bruins.
This content is for members only.