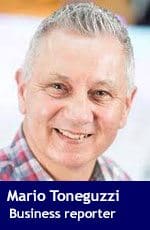 Total energy use by industries and households in Canada decreased 1.3 per cent in 2016 following a 0.3 per cent decline in 2015, says Statistics Canada.
The federal agency also reported on Friday that greenhouse gas (GHG) emissions declined 1.5 per cent in 2016, following virtually no change from 2014 to 2015.
"These changes took place as economic growth, as measured by gross domestic product (GDP), increased by 0.9 per cent in 2015 and 1.2 per cent in 2016. Canada's direct industrial energy intensity in 2016 was 5.19 terajoules per million dollars of GDP, down 2.3 per cent from 2015, while its direct industrial GHG emissions intensity decreased 2.9 per cent from 2015 to 0.36 kilotonnes per million dollars of GDP," said StatsCan.
"The residential sector remained the largest energy user in 2016 at 24.0 per cent of total energy consumption in Canada, down 0.2 percentage points from 2015. This amounted to 75.8 gigajoules of household energy use per person, equivalent to the energy content in approximately 12 barrels of crude oil. While households accounted for just under one-quarter of total energy consumption, they were responsible for less than one-fifth of GHG emissions (19.1 per cent), owing to a relatively large share of their energy use coming from electricity, which does not directly contribute to GHG emissions. In 2016, households emitted 3.9 tonnes of GHG emissions on a per capita basis."
Statistics Canada said energy use in the utilities and construction industries declined by 1.9 per cent in 2016 following a 6.5 per cent increase in 2015. These industries accounted for 13.1 per cent of total energy use in 2016, down 0.1 percentage points from 2015.
"Reversing a long-term trend of annual increases in GHG emissions in the mining, quarrying, and oil and gas extraction sector, emissions in that sector decreased by 1.4 per cent in 2016. This sector remained the largest source of GHG emissions in 2016, accounting for 22.5 per cent of the national total. These industries are more prominent in terms of GHG emissions than energy use because of fugitive emissions from oil and gas extraction," added the federal agency.
"The agriculture, forestry, fishing and hunting industries (accounting for 11.6 per cent of national GHG emissions) are similarly pushed higher by the contribution of methane and nitrous oxide emissions from crop and animal production. In manufacturing and in other services and public administration, the share of GHG emissions is lower compared with the share of energy use because electricity represents a large proportion of energy use for these sectors."
Mario Toneguzzi is a veteran Calgary-based journalist who worked for 35 years for the Calgary Herald, including 12 years as a senior business writer.
---

The views, opinions and positions expressed by columnists and contributors are the author's alone. They do not inherently or expressly reflect the views, opinions and/or positions of our publication.