Dan Gaynor is president of Gaynor Consulting Inc.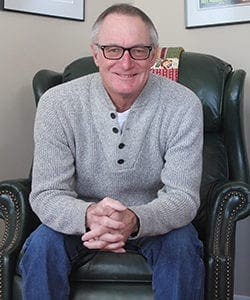 Tell me a little bit about your business and what you do?
Gaynor: My work these days is all about helping organizations develop stronger, more satisfying teams through improved leadership. I focus on sharing the timeless and practical skills I believe have always set the best leaders and the best teams apart from the rest. I want everyone to leave a workshop, coaching session or keynote knowing what works and why it works. I want them leaving with some practical stuff they can put to work with their teams right away.
You had a long career in the newspaper industry, including as publisher of the Calgary Herald. How did that industry prepare you for what you're doing today?
Gaynor: I believed very early in my career that every team reflects its leadership. I led teams through a lot of change, including several integrations and team building efforts. Get leadership right and everything else follows, so I worked hard throughout my newspaper career to make sure, as best I could, that we had the right people in leadership and that I did all I could to help them develop the practical skills they needed to become the best leaders they could be.
I think of my leadership career in newspapers across Canada as the apprenticeship for what I do today. I believe in the practices I offer because I saw how they made teams better time and time again.
What are the key traits of a good and successful leader?
Gaynor: Great question, because I do think the best leaders have some identifiable traits. My top three include: a caring heart, humility and some strength.
By far the most important characteristic is the caring heart. There's no faking this one and it's essential.
Humility is also important – it enables continuous learning, helps leaders to invite input from others and listen well and it helps them admit mistakes.
There also needs to be the strength necessary to stand for one's convictions, to set and maintain high standards and to engage in constructive confrontation when it becomes necessary – and it always becomes necessary. 
Can you talk about your faith and how it relates to what you do?
Gaynor: I became a Christian 16 years ago, so I'm kind of a late arrival. Very shortly after I made that choice, I made a commitment that I would never knowingly teach anything I don't believe honours God's truth. This has led to a few interesting conversations and experiences over the years. It makes choices a lot clearer.
When it comes to leadership, what would you say are the key things lacking for many businesses and companies?
Gaynor: Number one would be a commitment to meaningful leadership development. Caring hearts are a prerequisite but only the start, there needs to be a real commitment to skill development. The most successful leadership programs I've contributed to have all been driven with some passion and energy by the senior executive and it's clearly been a priority, if not the first priority.
I also see a reluctance to make the personnel changes that are always part of building a great culture and a high-performing team. These always need to be approached with skill and care but in the end, building a great team always entails some change to the roster.
A third would be the absence of compelling vision. Many leaders wonder why nobody seems willing to follow when the real issue is they're not giving folks a reason to follow. People always follow a leader who is taking them someplace better. The problem today is too many leaders without a compelling vision for something better.
Interviewed by Mario Toneguzzi, a Troy Media business reporter based in Calgary.
---

The views, opinions and positions expressed by columnists and contributors are the author's alone. They do not inherently or expressly reflect the views, opinions and/or positions of our publication.