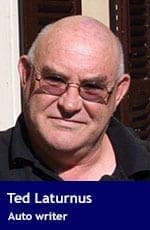 Arguably the biggest challenge facing automakers has to do with the environment: How to make their products more fuel efficient and cleaner running, while consuming fewer natural resources and leaving a smaller carbon footprint.
Air conditioned seats, illuminated cup-holders, and cars that park themselves are fine and dandy, but people (and governments) want automobiles that are clean.
And the automobile industry has stepped up to meet the challenge.
The fuel economy of today's car is miles ahead of what it used to be. Twenty-five years ago, an automobile's fuel consumption was an interesting side issue but not something to be too concerned about. Yes, manufacturers such as Volkswagen, Honda, Mazda and others were addressing the environment question. But cleaner emissions and thrift of operation just weren't at the top of the list of buyers' must-haves.
They are now. With gas hovering at $1.50 a litre in many Canadian cities, consumers demand fuel-efficient transport. And clean air may be the single most important issue facing North Americans.
What have carmakers done to make their vehicles cleaner?
Let's start with the most basic issue: fuel economy. In 1993, if you drove a car that delivered eight litres per 100 km, you were doing well. Now, it's common to find models that deliver twice that. For example, Honda's Insight Hybrid is rated at 4.6 litres/100 km on the highway and 5.3 litres/100 km in town. Similarly, Hyundai's Ioniq Hybrid is good for 4.2 litres/100 km and 4.5 litres/100 km respectively, right near the top of the heap.
How have manufacturers accomplished this?
Technology. Smaller displacement engines with razor-sharp manufacturing tolerances, multi-valve cylinder heads, ultra-efficient fuel management systems, highly-tuned exhaust systems, lightweight vehicle construction, low rolling-resistance tires and state-of-the-art aerodynamics all contribute to economy of operation. These factors squeeze every last drop of energy out of every litre of gas.
And, of course, some don't use gas at all. Nissan's Leaf, the VW e-Golf, BMW I3 and Hyundai Kona, for example, are all 100 per cent battery-powered and internal combustion-free. According to Natural Resources Canada, these deliver the equivalent of around 2.0 litres/100 km for combined fuel economy. Unsurprisingly, the most fuel-efficient cars sold in Canada are all electric vehicles.
Manufacturers such as Toyota, Ford and General Motors are also taking hybrid technology one step further, with plug-in models such as the Prius, Fusion Hybrid and Volt.
These are elegant in concept: they run on pure battery power for the first 40 km or so – enough to get the average Canadian to work – and can be plugged in to recharge for the drive home. For longer excursions, a gasoline-powered engine takes over charging duties and gives the vehicle the same kind of driving range as a conventional model. Goodbye range anxiety.
But there's more to an economical, clean-running car than a thrifty engine. Manufactures are fitting 'idle stop' technology that shuts the engine off at stop lights and automatically restarts it when the driver takes their foot off the brake. Sometimes this is only for a second or two, which may not seem like much but over the long haul, especially for vehicles that see heavy urban duty like taxis, it adds up. And it puts fewer emissions into the atmosphere.
Slide behind the wheel of models such as the Honda Accord, Kia Optima, Chevrolet Cruze and others and you're likely to be offered a choice of how you want to drive. Choose the economy mode and fuel consumption and emissions both go down.
To give you a sense of how far automakers have come in their quest for higher fuel economy and lower emissions, six of the top 20 environmentally-responsible Global Green Brands are car manufacturers, according to a survey by Interbrand, a marketing research firm that closely monitors brand value and management.
But we're not there yet.
Ted Laturnus writes for Troy Media's Driver Seat Associate website. An automotive journalist since 1976, he has been named Canadian Automotive Journalist of the Year twice and is past-president of the Automotive Journalists Association of Canada (AJAC).
---

The views, opinions and positions expressed by columnists and contributors are the author's alone. They do not inherently or expressly reflect the views, opinions and/or positions of our publication.