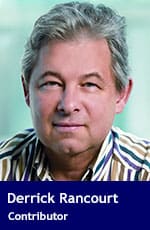 I recently had the pleasure of being a judge for the University of Calgary's first Innovation 4 Health hack-athon. This biomedical engineering (BME) graduate-student-led competition brought together multidisciplinary teams to design solutions for surgery and recovery problems posed by health-care professionals.
Over four months of almost full-time work, a team of five BME graduate students envisioned the competition, engaged health-care professionals for problems and students for solutions, raised more than $65,000 in prize money and in-kind services, found the maker-space and organized four events: clinician pitch night, team-forming night, health-hack weekend and demonstration/awards night.
More than 100 students from the faculties of business, engineering, information technologies, medicine, science and veterinary medicine took part, alongside surgical residents.
Some of the prototypes used modern technologies including 3D printing, artificial intelligence and electronics. Others used plain old plexiglass or wood to develop working models of their solution.
All the prototypes showed potential. And it's my hope that this competition was just the spark these students need to consider launching careers in entrepreneurship.
While many of teams had only one early product that might be worth licensing, following patenting and scale up, other teams envisioned a platform of products based on the ideas generated.
Among the 15 teams, the top two dealt with the problem of tangled lines in different health-care settings. I suggested a merger to form a larger company focused on untangling lines throughout health care.
I've previously suggested that graduate student entrepreneurship is one way to get Alberta out of its current economic doldrums. I received some feedback suggesting that universities aren't necessarily the best place to launch companies. There may be some truth to that, but with improved policy and structure to support continuity and growth of similar initiatives, universities can be an excellent environment for students to explore and to learn experientially.
While design focused on product development is a new university trend, it should also be applied to career development. In a professional development course I teach, I've been encouraging students to think beyond their own thesis research project and consider other options for their career.
I've been encouraging them to use design thinking in their career exploration. I ask students to think about when they're most happy and what environments surround them when they're happy. I challenge them to imagine different careers they might want to consider and to storyboard their career as a prototype. Finally, I make them pursue informational interviews to test such prototypes.
One of the criticisms of graduate school is that students don't interact much with working professionals. Hence, they don't develop the tacit knowledge now required for transition to the workforce. Experiential learning activities, such as informational interviews, are an ideal way to give student some of that exposure. So are hack-athons such as Innovation 4 Health, because students interact with customers as part of the design reiteration process.
It's an incredibly tough job market, so I advise students to also look at entrepreneurship from the acumen side. I ask them to consider what they might do if they had difficulty finding a job upon graduation and didn't want to live in their parents' basement.
Could they find something within themselves, be it a special skill or talent that they could offer to customers as a service?
Students are encouraged to use business-model storyboarding to visualize different aspects of their consultancy idea and to share it with others as part of a design process.
I also encourage students to consider developing a 'side hustle' that they can do while they're pursuing their research and their degree. This idea is especially prescient as students take their place in the gig economy.
Although side hustles in the form of teaching and research assistantships are commonplace in university, I'm talking about procuring gigs and creating small consultancies outside the university.
While they continue to do their research, side hustles can give them tacit knowledge. It also helps generate a portfolio of experience they can use to market themselves into the full-time workforce.
Derrick Rancourt is a professor in the University of Calgary's Cumming School of Medicine, where he chairs the Graduate Science Education's Professional Development Taskforce.
Derrick is a Troy Media Thought Leader. Why aren't you?
---

The views, opinions and positions expressed by columnists and contributors are the author's alone. They do not inherently or expressly reflect the views, opinions and/or positions of our publication.