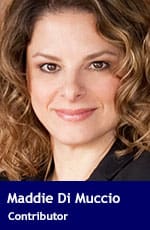 Politics shouldn't interfere with efforts to improve the education of countless children. But don't try to explain that to a large group of politicians and educators in Ontario.
The Program for International  Student Assessment (PISA) gathers data highlighting worldwide test scores of 15-year-old students in math, science and reading. It's a useful tool in assessing each country's educational performance, published by the Organization for Economic Co-operation and Development (OECD).
According to the PISA tests, Canadian public schools are among the best in the world, giving our country bragging rights for investing in education.
We measure up particularly well with the United States. Despite both Canada and the U.S. investing approximately 5.5 per cent of the gross domestic product (GDP) in schooling, America's students don't fare nearly as well.
So U.S. Secretary of Education Betsy DeVos planned a visit to Ontario in order to meet with educators. That's not unusual. Former U.S. education secretary Arne Duncan came to Ontario to better understand the province's successful graduation rate. In fact, according to Ontario Education Minister Mitzie Hunter's office, the province receives multiple requests from other regions to learn from what the Ontario government calls one of the best education systems in the world.
It's difficult to comprehend the staggering backlash from Ontario's teachers unions, educators and politicians – primarily the NDP – lobbying for the Ontario government to refuse DeVos as a guest.
Rather than encourage the visit, so DeVos might take some of our successes home to help other children learn more, this group released a fury of venom towards DeVos. Without hiding their distaste for U.S. President Donald Trump's administration, they opined at length about the indignity such a visit would bring.
In a ridiculous rant in the legislature, which was later made into a foolish attack ad from the party, NDP education critic Peggy Sattler expressed concern about DeVos's position on school choice, a concept that gives any struggling child in a public school the opportunity to use public education dollars to pursue private school options.
And the Globe and Mail reported that Ontario Secondary School Teachers' Federation president Harvey Bischof and Elementary Teachers' Federation of Ontario president Sam Hammond didn't miss the opportunity to voice their own outrage about the Ontario Liberal government's sanction of DeVos's visit.
Their silly puffery paid off. On Wednesday, the Ontario education minister's office announced that DeVos cancelled her trip due to "scheduling conflicts." DeVos's office, on the other hand, announced it was "postponed" due to "scheduling conflicts on both sides."
DeVos has advocated that public education dollars be invested in children and she's absolutely right. Ontario politicians and educators agree, on the condition that they run and control the system. Now, they have publicly expressed their distaste in children and their parents having freedom-of-school choice.
That means a gifted child can't excel in an accelerated program. Or a special needs student won't receive desperately needed private tutoring.
Ontario politicians and educators have made it very clear that only union-run schools can provide viable education for children. And they impeded an official from visiting the province to learn how to make things better for American children and their schools.
It's time the Ontario government stop bragging about how terrific the state-sanctioned education system is and take a good look at how they really feel about helping students reach their potential.
The real victims here are the struggling American children who were denied a chance to benefit from successes in Ontario schools.
Maddie Di Muccio is a former town councillor in Newmarket, Ont., and former columnist with the Toronto Sun. 
Maddie is a Troy Media Thought Leader. Why aren't you?
---

The views, opinions and positions expressed by columnists and contributors are the author's alone. They do not inherently or expressly reflect the views, opinions and/or positions of our publication.