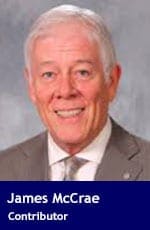 Red Pheasant Cree Nation No. 108 is located in Saskatchewan near North Battleford. The band is named after Red Pheasant, brother of Chief Wuttunee (Porcupine). Wuttunee was chief, in 1876, when Red Pheasant was a signatory to Treaty No. 6. Wuttunee did not wish to sign the treaty, so he delegated the task to his brother.
Not enough is known as to why Chief Wuttunee did not want to sign the treaty. Perhaps his reasons were similar to those expressed a century later by another Wuttunee – William – whose life is discussed below.
Today, only a third of the band's approximately 1890 members actually reside on the reserve; two-thirds have chosen to live elsewhere. There are reasons for this.
This essay will discuss three Indigenous Canadians, all of whom have – or had – roots in Red Pheasant. Two lived off the reserve, maintained productive lives and contributed leadership to their people, and to Canada; one languished on the reserve and died violently at the age of 22.
William (Bill) Wuttunee
There are many, many Wuttunees in Saskatchewan and Alberta, and it is difficult for those of us not close to his family to establish the genealogy of William Wuttunee, born in 1928. However, it might be fair to assume Chief Wuttunee and Red Pheasant were among William's ancestral relatives.
William Wuttunee attended the Indian residential school at Onion Lake, Saskatchewan until the school burned down in 1943. Later in his life he testified about the wrongdoings he witnessed at the school and assisted other former students with their healing. He completed high school in Battleford, Saskatchewan, achieved a McGill scholarship (rare for anyone in those days, especially an Indigenous student), and earned a law degree from the University of Saskatchewan. Western Canada's first Indigenous lawyer, he practiced law in Calgary and Northwest Territories, and was a founder of what is now the Assembly of First Nations. Some years later he was delighted to exclaim that there were then some two thousand Indigenous Canadian lawyers!
Wuttunee dedicated much of his life to improving the lives of Indigenous people. In 1971, he wrote a controversial book, Ruffled Feathers, in which he pressed for an end to the apartheid system – still operating in Canada today – through the implementation of the White Paper on Indian Policy (1970). As a result of his advocacy for Indigenous equality with other Canadians, he was barred from Red Pheasant Reserve and 12 other reserves. Unruffled (excuse the pun), William continued his work for the freedom of Indigenous Canadians until his death in 2015.
Aside from his work on indigenous issues, among Wuttunee's many other important achievements was the part he played in bringing an end to the criminalization of homosexuality in Canada.
Robert-Falcon Ouellette
Robert-Falcon Ouellette was elected to the House of Commons in 2015 to represent the people of Winnipeg Centre. He is the son of a Cree/Metis father from Red Pheasant Reserve and an English mother. His father attended an Indian residential school and later, reportedly, became an alcoholic, sometimes-absent parent. Robert endured hardship and poverty in his young life and experienced homelessness one summer in Winnipeg, but moved on to succeed in acquiring a good education. He studied at the Universities of Calgary and Laval, achieving a PhD in anthropology. He served for 19 years in the Royal Canadian Navy and was later appointed director of Aboriginal Focus Programs at the University of Manitoba prior to his election as a Member of Parliament.
Colten Boushie
Colten Boushie lived on the Red Pheasant Reserve when, at the age of 22, he was shot and killed on August 9, 2016 while engaged with his friends in a drunken rural home invasion after a day of swimming, drinking and shooting. Prior to his death, he spent his days occasionally cutting wood, asking friends for gas money and waiting for "welly (welfare) day". His Facebook entries in the months preceding his tragic death reveal a life of boring, mostly unemployed melancholy on the reserve. For example: "Well not going anywhere for now stuck in this s- – – hole we call life … Bored as s- – -."
Boushie's posts demonstrate how this kind of life can, and often does, lead young people to thoughts of criminality. He wrote, "Back in the saddle again throw my middle finger up to the law ain't gotta rob nobody tonight but I do it just because I'm a nut I get bored did some pills but I want more f- – – this world f- – – this town."
On the first-year anniversary of the acquittal of the farmer who shot him, Boushie's mother said, "After all this, we still miss him, still love him." Coming from the mother of a young man meeting such a dreadful end, comments like these are to be expected, and should be accorded respect. Yet, Boushie's Facebook entry for February 29, 2016 noted, "My family may hate me but in my absence for eternity they'll say they loved me … Think about it."
The 2018 acquittal of farmer Gerald Stanley dominated news headlines. Colten's family members, Indigenous leaders, the Prime Minister and his ministers, current NDP leader, journalists and others commented disapprovingly on the verdict, leading still others to accuse the politicians of interfering with the administration of justice. Then justice minister Jody Wilson-Raybould was accused of bias – a serious charge, given her special responsibility as attorney general.
One member of parliament who received public attention – and Indigenous denunciation – was the above-referenced Robert-Falcon Ouellette, who said, "I'm really sorry for the Boushie family. But I'm also sorry for the Stanley family … The Stanley family, and many farmers in Saskatchewan, have the feeling that their property is not respected and people come on to their farms and steal their stuff. They've essentially lost two years of their lives. They've faced legal bills and great difficulty."
William Wuttunee passed away unaware of the miserable life and violent death of Colten Boushie. Given Wuttunee's thoughts about Indigenous life as set out in Ruffled Feathers, the perspective he would have had on this sad story might not have surprised anyone. Yet, if his advice about our apartheid system had been followed when he gave it 50 years ago, the tragedy might never have happened. Colten Boushie could have benefited from a better education, meaningful employment, happiness and no interest whatever in criminal activity.
Three people with Red Pheasant backgrounds. Three stories. One inescapable conclusion: reserve life is not healthy, especially for young people.
It is still not too late to do the right thing for future generations.
James McCrae is the former Attorney General of Manitoba. James is a Frontier Centre for Public Policy contributor.
James is a Troy Media Thought Leader. Why aren't you?
---

The views, opinions and positions expressed by columnists and contributors are the author's alone. They do not inherently or expressly reflect the views, opinions and/or positions of our publication.