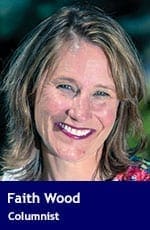 As a dog lover, there's no doubt in my mind that having a dog brings many upsides. How can I not live happily waking up to a smiley face and wagging tail? Or come home from a long trip to the crying excitement of a pup that likely thought he might never see me again. That kind of complete unconditional love evaporates even the darkest of moods.
Science tells us that dogs keep us active, de-stressed and loved. I couldn't agree more.
A few years ago, I was looking for a companion for our 12-year-old German shepherd. I was hunting for a dog with quiet energy that would not cause too much upset since Kodiak had always been an only dog. Bentley, a golden retriever, was the sleepiest puppy in the litter. He simply crawled over to me, lay against my leg and promptly napped. I spent three hours sitting on the floor getting to know this tiny golden fur ball before making the decision to adopt him. He was perfect!
When I brought him into the house, my husband was a bit miffed, partly because I hadn't really discussed this big decision with him and partly because he was looking forward to more freedom as the kids were heading out of the house. But I didn't want to live in a home that didn't have room for a four-legged friend (or two).
Bentley was hard not to fall in love with and it didn't take long before my husband was teaching the new retriever the art of retrieving. Little did he know this would become a compulsive activity for him throughout Bentley's life.
We took our puppy to the lake house that first summer and our son taught him to cannon ball off the dock into the water. We laughed so hard as Bentley tucked his little paws under his belly and launched off the dock into the water. Every summer, Bentley could be found on the water's edge, never tiring of chasing that ball – the further he must swim for it, the better.
And what about the connection between the golden and the shepherd?
After a few weeks of deep sighing and expressions that appeared to say, "What did I ever do to you?" Bentley stole Kodiak's heart as well. Two years later, when Kodiak passed away, Bentley grieved tremendously and even lost interest in the ball.
We happened across another golden that needed a loving home and so Maddy came to live with us. Over the years, these two goldens became inseparable. Maddy carried the stuffed toys and Bentley always had a ball in his mouth searching for someone to throw it for him.
When we moved into our new community, the neighbours started to get to know us through the dogs. A bit like children, dogs seem to make it easier for folks to chat with one another. Our kids are grown and the dogs keep me from becoming a work-aholic while I explore all the trails outside our home.
But it's never easy to say goodbye to a friend or family member, including furry ones.
One day, we noticed a fast-growing mass on Bentley's chest wall. We decided to have the lump removed in the hopes he would gain a few more years of quality life. Sadly, despite all our efforts, the cancer came back with a vengeance and doubled in size over 24 hours. Time was running out and we soon had to make the decision to end the suffering.
Losing a loved one hurts, of course, but it also serves as a sign that we have truly loved. We focused on how wonderful it was to share this amazing life with Bentley. When the day arrived, Kodiak was waiting on the other side.
It bears repeating a phrase often heard at such times: it doesn't matter how old our friends get, they're still missed when they're gone.
Troy Media columnist Faith Wood is a novelist and professional speaker who focuses on helping groups and individuals navigate conflict, shift perceptions and improve communications. 
---

The views, opinions and positions expressed by columnists and contributors are the author's alone. They do not inherently or expressly reflect the views, opinions and/or positions of our publication.