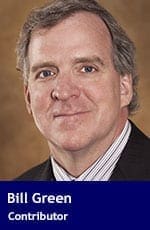 Many people don't understand the difference between a financial plan and an investment plan, and often assume that they're one and the same. They're not.
An investment plan is focused solely on your investments and the return on those investments, which is important.
But that's only part of the story.
What happens to your investment plan if something goes wrong in other areas of your life? What happens if you suffer from one of the four Ds (death, divorce, disability or disaster)? Will your investment plan stand up?
It might not, whereas a financial plan will help ensure you're protected as much as possible from these events.
A financial plan provides you with all the same things as an investment plan but goes several steps further. A financial plan looks at all of the financial aspects of your life, not just your investments. It also addresses your insurance needs. It helps with such items as: whether it's best to lease or buy a car; whether it's better to purchase a house or rent: should you reduce your debt or invest your money? It will also help you address educational planning needs and estate planning needs.
A good financial plan is big-picture planning.
A financial plan should involve the six-step planning process. The process starts with having an initial meeting with your prospective planner.
Come with a list of questions, like how the planner is paid. Planners are paid in one of three ways: commission, asset management fee, or an hourly or flat fee. Each has its own benefits and rewards. You just need to determine which is best for you and your situation.
Find out how long they've been in the business and what their typical client is like. If you're a business owner, you might not want to deal with a planner who doesn't deal with other business owners.
Are they an investment adviser or a financial planner? Unfortunately, in most parts of Canada, anyone can call themselves a financial planner – the title isn't regulated in most provinces.
However, that's likely to change with proposed Canada-wide legislation to restrict the title of financial planner to those who are qualified. The proposed qualifications for a financial planner are still undecided. However, it wouldn't surprise me if it's restricted to individuals who hold their Certified Financial Planner (CFP) designation. In Canada, this designation is regulated by the Financial Planning Standards Council (FPSC). The CFP designation is recognized around the world. To find a CFP, you can check the FPSC website.
You'll also find a list of typical question you should ask on the FPSC website.
And it's a good idea to get some referrals and check a few planners to find one who is right for you and your situation.
Often the best way to find a planner is to get a referral from a friend or family member. However, sometimes family members or friends prefer not to deal with the same planner as someone they're close to, due to a fear that their information will be disclosed. This shouldn't be an issue as all CFP planners follow strict codes of ethics and won't disclose your confidential information to others. Dealing with the same planner as other members of your immediate family is often a good idea since this allows for true multi-generational financial planning.
Regardless of if you're dealing with an investment adviser or a financial planner, you should meet with them regularly, and update them on what's happening in your life and how it might affect your goals and objectives.
If you're not happy with the person you're dealing with, talk to them about it, explain why you're not satisfied and give them a chance to address and correct the issues. If you can't come to an agreement, it's time to find someone who is more in line with your way of thinking.
Because we all need a financial plan that makes sense and we're comfortable with.
Bill Green is an hourly financial and estate planner, public speaker and author of The Success Tax Shuffle. Bill has over 26 years of experience in the financial services industry.
Bill is a Troy Media Thought Leader. Why aren't you?
---

The views, opinions and positions expressed by columnists and contributors are the author's alone. They do not inherently or expressly reflect the views, opinions and/or positions of our publication.