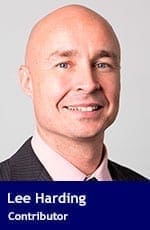 "There's no place for the state in the bedrooms of the nation," Pierre Trudeau, then justice minister of Canada, famously said in 1967.
Fifty years later, this statement is no longer true. People who are straight, gay, transgendered or otherwise can't necessarily get a room for the night from anyone willing to rent.
No, when it comes to Airbnb and other room-sharing services, the state has a lot to say.
Whatever happened to consenting adults?
Someone has a room to rent. You like the room and its price. You pay the host and get the room. Everybody's happy, right?
Apparently not. That 'everyone' does not include the unionized workers of the hospitality industry. They have helped organize Fairbnb, a group that ostensibly exists to ensure 'fairness' in regulating Airbnb.
The underlying motive of the union that sponsors it, however, is to curb development of Airbnb and protect union jobs.
This lobbying has created a modern irony – complete sexual freedom in the bedroom, but strict rules on how the bedroom can be rented and from whom.
Everyday people who want to make money from their homes are opposed by unions that want as many workers as possible. The unions want the highest wages possible and therefore the highest union dues possible. These unionized employees labour in hotels that cost millions of dollars – obviously much more than the average home. Then guests pay a higher rate to cover the unionized labour.
A marketplace where Airbnb proliferates to meet demand and hotels respond with competitive prices would be the most fair. People would make consensual choices with their homes and with their wallets. And whatever results from these individual decisions constitutes our collective choice.
Such realizations seem beyond the myopic focus of those opposed to Airbnb.
Last April, Airbnb's success in Toronto's Kensington Market sparked a protest 'funeral' by 20 protesters who didn't like the Airbnb effect. The 'mourners' included a woman who complained the free market was changing the neighbourhood and replacing family stores with eateries for tourists. Thorben Wieditz of Unite Here Local 75 for hotel workers complained about Airbnb hosts with multiple listings: "People realize they can make a lot of money off of tourists."
Oh, the irony. Hotel owners and unionized workers are the ones who make a lot of money off of tourists – and have for years. Now they're afraid of Airbnb hosts with rooms to offer cleaned by the owners or non-unionized services. Then Wieditz wrote a column in the Toronto Star comparing Airbnb to people "throwing rocks through your neighbours' windows, and then … selling everyone burglar alarms and vandalism insurance." This coincided with his appearance before Toronto's planning committee calling on them to ban secondary suites from Airbnb listings.
Short-sighted 'there goes the neighbourhood' claims ignore the other side: 'there goeth we without Airbnb.' Just ask Paul Nedoszytko, who also spoke to Toronto's planning committee. With the help of his wife, he renovated his basement four years ago in order to rent it. He now claims he has Airbnb clients every night, apparently earning him $67 a stay.
"I have no pension, I have no drug plan, I have no dental plan," Nedoszytkto told city councillors. "We're really behind the eight ball in terms of preparing for our future."
Sophia Virani of Etobicoke added, "If Airbnb didn't exist, I couldn't buy this house. My only way of affording that, and having children with a backyard, is to be able to rent it [the basement] out short-term."
Unfortunately, Toronto seems poised to ignore its administration's initial advice and ban secondary suites, just as Vancouver has done.
This is wrong.
If someone converts their basement into an independent suite for Airbnb, who is a politician, bureaucrat, union-sponsored lobbyist or anyone else to say who can stay on their property for what price, or under what terms?
When regulation becomes an outright ban of free choices, it has gone too far.
Lee Harding is a research associate at the Frontier Centre for Public Policy.
Lee is a Troy Media Thought Leader. Why aren't you?
---

The views, opinions and positions expressed by columnists and contributors are the author's alone. They do not inherently or expressly reflect the views, opinions and/or positions of our publication.