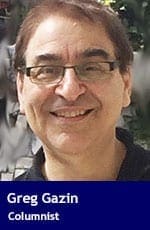 Music- and TV-related gadgets are always safe bets for gifts, so here are a few of my top picks this Christmas season.
Roku Express
Is the family going to cut the cable cord this year? Or are you just looking for an easy way to stream HD video and high-quality digital audio? Consider putting a Roku Express under the tree.
It's a small control unit with wireless remote. Just plug in the power and connect the included HDMI cable to the box and your HDTV, follow the step-by-step guide and you'll be up and running before your popcorn is ready.
Some of the popular streaming services can be quickly accessed by a dedicated button on the remote, and the free Roku downloadable app for iOS or Android gives you even more power. The app allows you to use your smartphone or tablet to control your Roku. So you can use the handheld remote, or your smartphone's keyboard or voice search functions to quickly find items you want.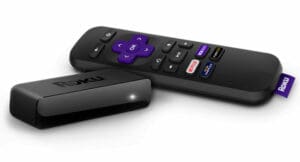 If you get the urge to binge-watch Netflix shows like Stranger Things 2 or Marvel's The Punisher late at night, you can route the audio through your mobile device and listen quietly through your headphones without waking everyone up.
And Roku Express is portable, so you can take it on holidays or use it in a dorm room.
Roku Express retails for $39.99 and is available from retailers like London Drugs.
Jabra Elite 25e wireless earphones
Wireless Bluetooth earphones may cost a little more than wired models, but you don't have to break the bank to get your hands on the Jabra Elite 25e. This great little gift allows you to take and make calls and listen to your favourite music for hours.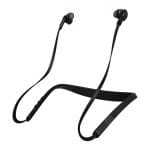 The Elite 25e provides up to 18 hours of talk and music time and up to three weeks on standby. And it recharges in only about two hours.
It has a comfortable neckband that houses all the controls, giving you quick and easy access while keeping unnecessary weight off the earbuds.
You can control your calls and music, and it has a dedicated voice control button on the neckpiece. It allows you to quickly summon Siri and Goggle Now without touching your phone. In addition, the neckband vibrates to alert you of an incoming call, so your phone can stay in your pocket or purse.
The Elite 25e is also water resistant and the microphone is wind resistant.
The Jabra EarGels come in three sizes so you'll get a great fit. And the 10-mm drivers deliver rich bass and crisp high tones.
Elite 25e retails in Canada for $109.99 and at Jabra. Or you can find them at Amazon.com for under US$70.
iRig Mic HD 2 high-definition handheld microphone
If you have a budding star in the family or someone who wants to look cool while recording YouTube videos, the iRig Mic HD 2 should be on your list.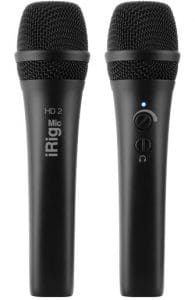 It offers high-definition digital audio and directly connects to your iPhone, iPad, Mac or PC.
It has high-quality 24-bit digital-to-analogue converters with sample rates up to 96kHz, a low-noise preamp and specially designed cardioid electret condenser capsule to help capture pristine and clear sound.
On the bottom of the mic is a headphone output with volume control. It allows you to monitor exactly what's passing through the mic so you know what's being recorded. The headphone jack can also be handy for sending your sound to an external recorder, PA system or mixing board.
It also has plethora of downloadable software and apps. They include Ableton Live Lite for Mac and PC, a digital audio workstation app, the Classic T-RackS collection of audio processing plug-ins, and the microphone-modelling Mic Room app. You also get apps for: real-time vocal effects processing and multitrack recording, pro-level processing features like equalization and compression, plus editing with video.
You also get a carry case, a handy table-top mini tripod with mic stand, mic stand clip with thread adapter, and USB and Lightning cables.
iRig Mic HD 2 is available directly from IK Multimedia for US$149.99. In Canada, you can find it at Long & McQuade for $149.99.
Vibes Hi-Fidelity Earplugs: Enjoy the sound, protect your ears and help someone in need
Whether its TV or music, sometimes it's just too loud. That's where the Vibes Hi-Fidelity Earplugs come in. They filter out sound across various frequencies, without distorting or muffling it and killing the experience.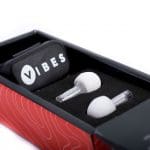 Vibes has a funky "clear-as-glass" design and comes with a little carry case and three ear tip sizes; they're soft, durable and washable.
They may take a little getting used to but they work. They're not really designed to be used in places like airplanes, but for those who frequent concerts, major sporting events or even loud restaurants, Vibes will work well.
They may not perform like custom-fitted earplugs costing $200 or $300, but they reduce some deafening high-decibel noise. They'll protect your ears while allowing you to enjoy things like live music.
They retail for US$23.99 directly from Vibes. With each purchase, Vibes makes a donation to Hear the World Foundation, which provides hearing care to children in need around the world.
Troy Media columnist Greg Gazin, also known as the Gadget Guy and Gadget Greg, is a syndicated veteran tech columnist, communication, leadership and technology speaker, facilitator, blogger, podcaster and author. Reach him @gadgetgreg or at GadgetGuy.ca.
---

The views, opinions and positions expressed by columnists and contributors are the author's alone. They do not inherently or expressly reflect the views, opinions and/or positions of our publication.