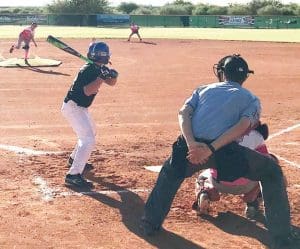 Kevin McBain
of The Clarion
Opportunities in baseball are ever-growing in this province.
In- and out-of-province travel teams, training opportunities and even a couple of academies have started up in the past few years.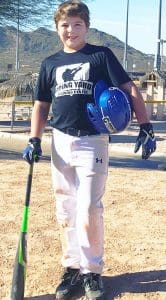 Benjamin Ortman recently took advantage of a chance to travel to Phoenix with a team from the Going Yard Training Centre in Saskatoon.
The 13-year-old, along with his brother Eli, mother Christie and father Andy, flew with the team to Phoenix to compete from Nov. 8 to 14 in the USSSA Veteran's Salute tournament, an event that saw 125 teams competing in several age divisions.
Ortman's team did well, beating a team from Phoenix on the mercy rule in the first game, and going undefeated in the next three games as well (although the scores were a little closer), before losing out in the tournament semifinal.
Benjamin said that it was a great experience.
"I really liked meeting new friends and I feel like I really improved," he said. "The coaches were really good and the players were all really good."
For more on this story, please see the Nov. 22 print edition of The Clarion.