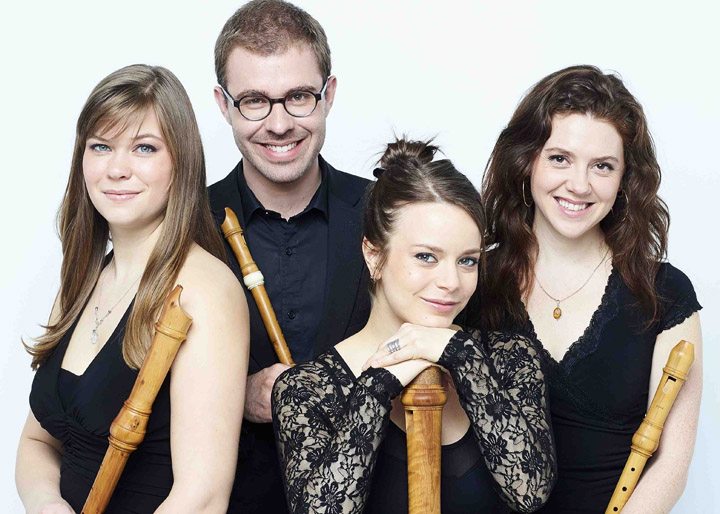 Kenneth Brown
of The Clarion
Jeanette Jackson of Kindersley has worked with local groups to bring a quartet of musicians to town that she says will have people thinking twice about the recorder.
Flûte Alors!, an ensemble of four new-generation recorder players from Montreal, is scheduled to perform at the Norman Ritchie Community Centre on Feb. 27 starting at 7 p.m. The evening performance is being presented by the Kindersley Rotary Club.
There will also be a performance in the afternoon for the students at Westberry Elementary School. The school has a Grade 4 recorder program, and members of Flûte Alors! are running a special recorder workshop for the school's Grade 4 students after they finish their afternoon performance.
The evening performance is open to the general public while the afternoon performance is just for the students.
Any proceeds from the evening performance will help support projects for the school and Rotary Club.
For more on this story, please see the Feb. 21 print edition of The Clarion.