Kevin McBain
of The Clarion
The countdown to the 55th annual Kindersley and District Music Festival is on.
This year's event will take place from March 12 to 22, closing off with the Stars of the Festival grand finalé on Friday, March 23.
Once again, participants will be involved in vocal, musical theatre, speech arts, piano, percussion and instrumental classes.
Classes will be held at the Norman Ritchie Centre, Eatonia United Church, Elizabeth School and St. Paul's United Church.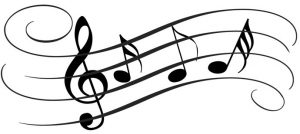 Chairperson Calla McLean, said that there will be about 300 entries in this year's event, an event that is very important in the musical realm.
"It is very important. When you are taking lessons it is just one-on-one, but this gives a student a chance to showcase what they have learned throughout the year," she said.
For more on this story, please see the Feb. 28 print edition of The Clarion.