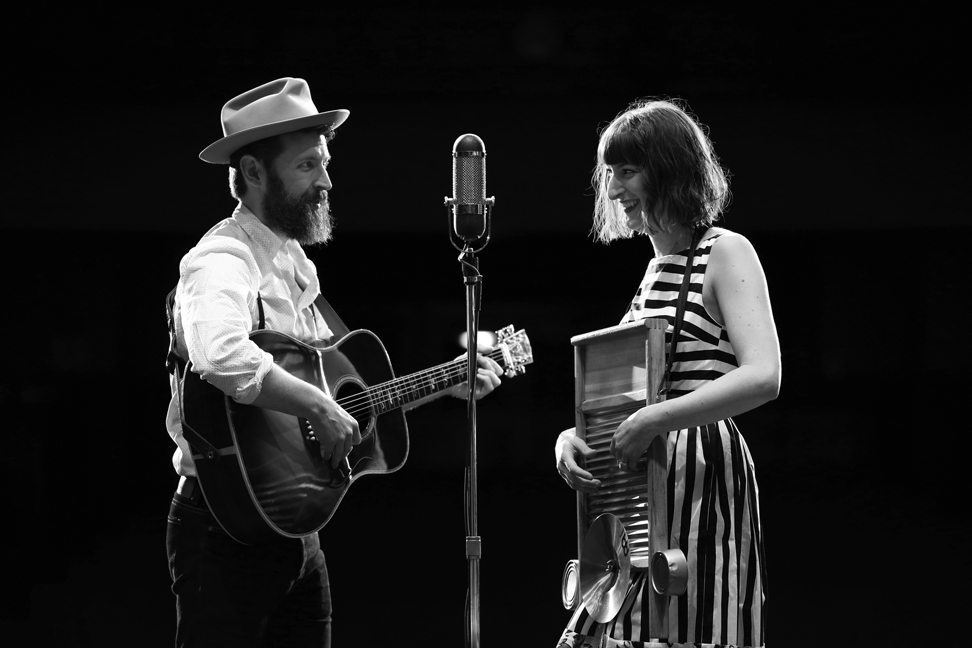 Kenneth Brown
of The Clarion
With a little bit bluegrass, a little bit folk and a little bit country, the next performers in the arts council's 2017-18 series are an incredibly diverse married duo.
The traditional sound of folk and bluegrass music comes to Kindersley on Saturday. Tomato/Tomato, a husband a wife duo, performs at the Norman Ritchie Community Centre at 8 p.m. It is the fifth of eight concerts in the Kindersley & District Arts Council's annual Stars for Saskatchewan series.
John and Lisa McLaggan are Tomato/Tomato. It should be known that the words tomato and tomato are pronounced differently. The duo has an energetic style and a unique stage setup to go along with John and Lisa's wonderful harmonies and stories.
Tickets for arts council concerts are available at Lela's Music Centre, LaBelle Boutique and Integra Tire. Tickets are also available online at www.ticketpro.ca and at the door if the show has not sold out.
People still have the option to purchase a four-pack of tickets to save a little money, but it is their final opportunity to buy a four-pack with only four concerts left including the Tomato/Tomato show on Saturday. Unused seasons tickets cannot be used for future concerts.
For more on this story, please see the Mar. 7 print edition of The Clarion.