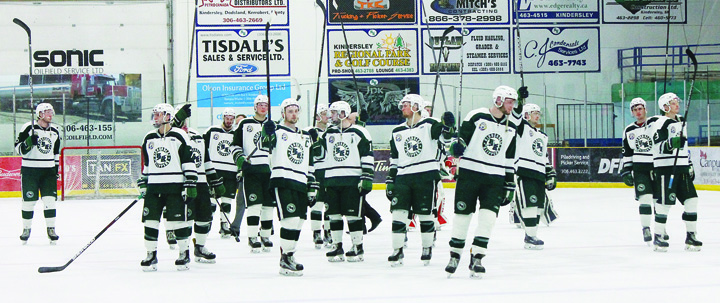 Kevin McBain
of The Clarion
The Kindersley Klippers were swept by the Estevan Bruins in the second round of the Saskatchewan Junior Hockey League playoffs.
The Klippers bowed out last Wednesday, losing 3-2 in Game 4 of their series at home. They had lost the night before, 5-0, also in Kindersley after losing the first two games by scores of 3-2 (Game 2) and 3-1 in Game 1 in Estevan.
"it was obviously disappointing to lose a series, especially when you get swept," said head coach Geoff Grimwood. "We expected more of ourselves and I think there is a little regret there."
It was a tough and very close series, with two of the games decided by just one goal. One of the most interesting stats in the series was the amount of special team goals that were scored.
Out of the 19 total goals scored in the four games, 11 were on the power play and one was shorthanded.
For more on this story, please see the Mar. 28 print edition of The Clarion.