Kenneth Brown
of The Clarion
The Kindersley Community Choir is holding its annual Easter Cantata well after the holiday in 2018 and the choir's program will reflect the passing of Easter.
There is also a change of venue for this year's event. The choir's Easter Cantata takes place on April 15 at St. Paul's United Church starting at 2:30 p.m. An organizer says the early Easter is only part of the reason for holding the performance in mid-April.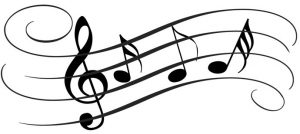 Clayton Braybrook, the choir's director, said there is a conflicting event at the cantata's regular venue, the Clearview Community Church, so it is one reason for the change of venue. The United Church Bell Choir is also performing at the cantata and the church is where the choir's handbells are stored.
The venue is convenient for the handbell choir, a group also directed by Braybrook. The cantata has taken place in the same venue for several years, and the director said the choir is just trying out a different venue.
[emember_protected for="2″ custom_msg='For more on this story, please see the Apr. 4 print edition of The Clarion.']
He noted that organizers are hoping for a big crowd, especially with the involvement of the handbell choir. Braybrook directs the CB Studio Choir, a choir of youth that is also set to perform at the cantata, and he said a big crowd would be nice for the young singers.
The choir often performs the cantata the weekend before Easter and the date was moved back for various reasons, he explained. He said the Kindersley and District Music Festival was held later in 2018 and the festival's final concert was held on the Friday of the regular weekend for the cantata, so the choir pushed it back.
Local singers and instructors were bogged down with the festival, so the choir pushed back the date. The program for this year's cantata was designed to be held after Easter because it looks back on the occasion.
"To have it after Easter, it kind of works for the theme," Braybrook said, noting the program is a reflection of Easter's past and how people recognize the occasion. "Rather than using it as an anticipation of Easter, we're using it as a reflection on the Easter story."
The community choir is also taking its show on the road. The choir will perform the cantata at the Rosetown United Church's annual Spring Fling supper and concert on April 21, he said. People could attend just the concert at 7 p.m. or buy tickets to enjoy the food and stay for a concert, he added.
[/emember_protected]