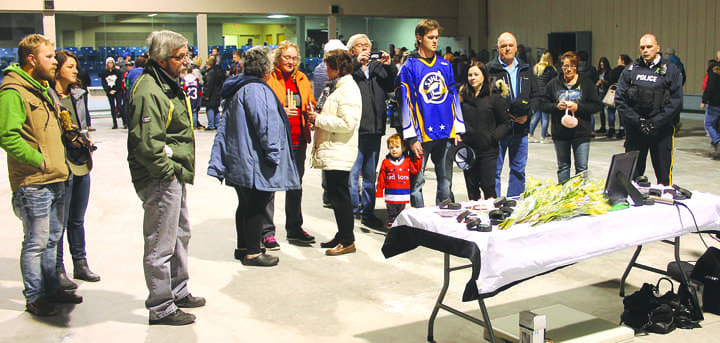 Kevin McBain
of The Clarion
In the blink of an eye. Friday, April 6 will be a day that won't be soon forgotten in Saskatchewan.
A tragic accident occurred between a semitrailer and a bus carrying members of the Humboldt Broncos headed to Nipawin for game five of their Saskatchewan Junior Hockey League playoff series.
In a blink of an eye, half of the team was gone. Imagine taking the most current team photo and folding the paper. Gone in an instant. Fifteen players and team personnel were killed and another 14 were injured – several critical, others will be able to move on, physically, more quickly.
The accident occurred when a semi trailer truck collided with the bus. The investigation is ongoing.
This has affected not just the team, not just the families, not just Humboldt, but it has become a global tragedy.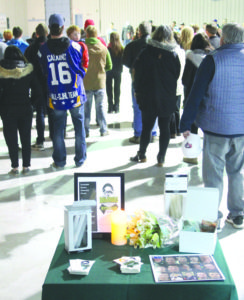 "Just the sheer number of people that were killed or injured, the age and because it happened to a busload of hockey players," said Klippers' president Brett Sautner, trying to describe why the tragedy has affected so many people.
"So many people can relate – they were young, they were a sports team, they were riding on a bus. Everyone can relate somehow and it could happen to anyone at anytime."
Thousands gathered at a vigil in Humboldt Sunday night at the Elgar Peterson Memorial arena where the Broncos called home. Millions more watched the coverage on television and more gathered at their local arena, community centre or schools at the same time to pay tribute and honour to the team and community.
We mourn the loss of the following players: Adam Herold, 16, from Montmartre; Conner Lukan, 21, from Slave Lake; Evan Thomas, 18, from Saskatoon; Jacob Leicht, 19, from Humboldt; Jaxon Joseph, 20, from Edmonton; Logan Boulet, 21, from Lethbridge; Logan Hunter, 18 from St. Albert; Logan Schatz, 20, from Allan; Stephen Wack, 21, from St. Albert and Parker Tobin, 18, from Stoney Plain. Team personnel: Statistician Brody Hinz, 18, from Humboldt; Coach Darcy Haugan, 42, Humboldt; Bus Driver Glen Doerksen, 59, from Carrot River; coach Mark Cross, 27, from Strasbourg; and radio announcer Tyler Bieber, 29, from Humboldt.
For more on this story, please see the Apr. 11 print edition of The Clarion.