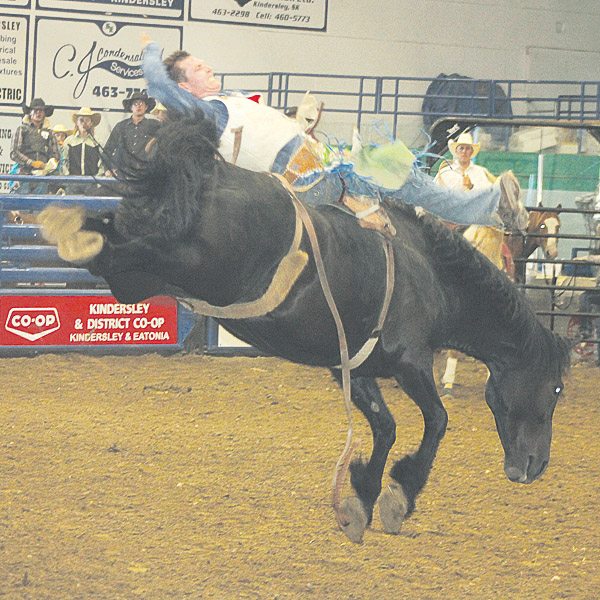 Kevin McBain
of The Clarion
The countdown is on for the 27th annual Kindersley Indoor Rodeo!
We're just one month away from one of the biggest events to happen in Kindersley this year.
There will be a lot of buckin', a lot of horsepower and a whole lot of fun to be had, once again, at this year's event.
Tyler Ritchie, president of the Kindersley Indoor Rodeo Association, says that plans are coming along well.
"Things are going pretty smoothly," he said. "We should be wrapping up our sponsorship drive near the end of this month, then it is on to getting the dirt in the arena, which should start around the middle of May."
Last year, the Kindersley event broke its own Canadian Cowboys Association record with more than 400 entries.
The 2018 event will feature all the normal rodeo events including saddle bronc, bareback, tie-down roping, steer wrestling, ladies' barrel racing, junior girls' barrel racing, team roping, novice saddle bronc and novice bareback, along with, of course, bull riding. Rodeo action will be held each night – May 24, 25, 26 beginning at 8 p.m. This year's slack will take place Friday at 8 a.m.
Ritchie says that it should be a lot of fun.
For more on this story, please see the Apr. 25 print edition of The Clarion.