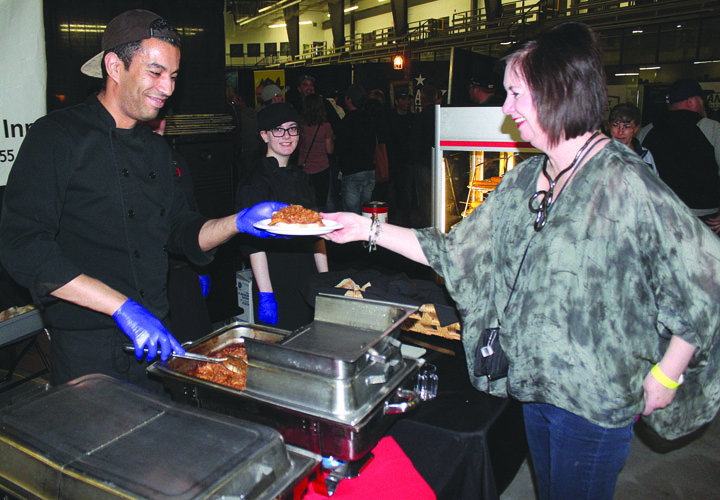 Kenneth Brown
of The Clarion
The second annual Zest of the West food and beverage tasting event will surpass the inaugural event for support, according to a spokesperson for the pool fundraiser.
The 2018 Zest of the West was held in the Co-op Arena at the West Central Events Centre (WCEC) on April 21.
The event is organized by the Big Dippers pool fundraising committee. While final numbers were not available, the event is being touted as a great success.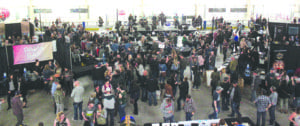 Food and beverage vendors took up most of the arena floor while the remaining floor space was consumed by a stage and two lounge areas with tables and chairs. A group of booths on one side of the arena featured charitable opportunities for attendees.
Moises Canales of Golden West Radio was the master of ceremonies for Zest of the West. Live entertainment at the event featured Heather Aitken and The House Band along with opening act Bailey Imlach. The event also featured a cabaret in the WCEC curling rink where people danced the evening away to Mitch Larock and the 4:54 Band.
Tickets were being sold at the event for a draw to win a 60-second shopping spree at the Red Lion Inn Cold Beer & Wine Store. The Kindersley Community Service Group was selling tickets for its ongoing Chase the Ace draw.
For more on this story, please see the Apr. 25 print edition of The Clarion.