Kenneth Brown
of The Clarion
It is Emergency Preparedness Week in Canada. Officials across the country and in Kindersley are encouraging people to take action by getting prepared.
The Town of Kindersley has declared the week of May 6-12 to be Emergency Preparedness Week in the community. The week is a national awareness campaign and a time when people are being encouraged to be better prepared to protect themselves and their families in emergencies.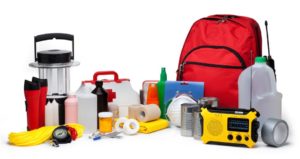 Chanell Brick, a municipal enforcement officer in Kindersley, is deputy co-ordinator of the town's Emergency Measures Organization (EMO). She recognized that, generally, people do not pay much attention to emergency preparedness until it is too late.
She noted that jurisdictions including municipalities will use community awareness events to promote messages about important initiatives such as emergency preparedness. The safety of the community is the responsibility of each and every citizen, according to officials.
For more on this story, please see the May 9 print edition of The Clarion.