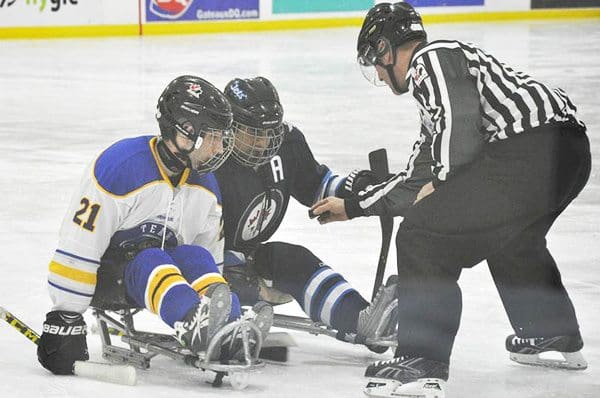 By Andrew McCormack
The Clarion
Braden Close won his second title with Team Alberta at the Canadian Sledge Hockey Championship in Montréal on May 14 – and he remembers it this time.
A year ago, the now-21-year-old centre hit an opponent head-on with three seconds left in a 3-1 gold-medal win over Ontario and suffered a concussion.
"I've made hits like that before, I was just trying to not let him get into our end, but it didn't work out in my favour I guess," said Close, of Kindersley. "I don't remember leaving the ice, I kind of woke up in the dressing room last year. It was 3-1, is what they tell me."
Close had two goals and two assists as Alberta went undefeated through the 2017 tournament in Montréal. And he was on the bench for the final seconds this year when they shut out Québec 3-0 in the final.
See more on this story in the May 24 print edition of The Clarion.