Kenneth Brown
of The Clarion
A trio of performers known as Sweet Alibi are coming to Kindersley next week to entertain and help people get over the hump of their work week.
In the sixth of eight concerts in the Kindersley and District Arts Council's annual Stars for Saskatchewan series, Sweet Alibi will hit the stage at the Norman Ritchie Community Centre on Wednesday, March 21, starting at 8 p.m.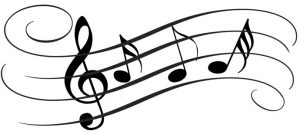 Winnipeg's Sweet Alibi is a Western Canadian Music Award-winning group and its members have captivated audiences with their charming and personal performances. Sweet Alibi is Jess Rae Ayre, Amber Rose and Michelle Anderson, who blend soulful and powerful vocal harmonies with the sincerity of folk music and energy of roots music.
Tickets for arts council concerts are available at Lela's Music Centre, LaBelle Boutique and Integra Tire. Tickets are also available online at www.ticketpro.ca and at the door if the concert has not sold out.
For more on this story, please see the Mar. 14 print edition of The Clarion.