Kenneth Brown
of The Clarion
The Field of Opportunities (FOO) growing project provides grants to community groups in the area and the FOO committee had its most successful year in 2017.
A crop has been grown for the past three years on a roughly 100-acre parcel of land north of businesses on Highway 7 in Holland's Industrial Park for the project and proceeds from the harvest go to support community organizations in the greater Kindersley area.
Several businesses contribute to the growing project and the FOO committee includes representatives from G3 Canada and Moody's Equipment. The committee grew a canola crop in 2017 that generated its best results in the three-year history of the project. A total of six community groups received grants.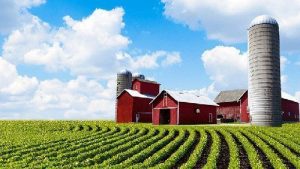 Brenda Burton, an employee of G3 Canada and a spokesperson for the committee, said a total of $25,000 was dispersed to the six recipients to support their projects. She noted that the grants were awarded at the end of January.
For more on this story, please see the Mar. 14 print edition of The Clarion.