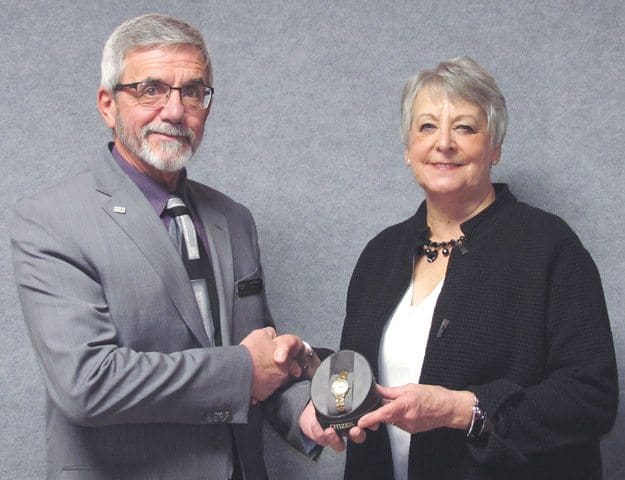 Kenneth Brown
of The Clarion
The Kindersley and District Co-operative Ltd. has held its annual general meeting (AGM) for 2017 and people on hand heard of an exceptional year at the Co-op.
The Co-op held its AGM on April 25 at the Kindersley Seniors Centre. The meeting featured the usual business of an AGM including reports, director elections, any business of the Co-op organization and general discussion. The Co-op also draws for door prizes at the AGM.
Tom Watt, president of the Co-op's board, presented a Board of Directors report to members and staff on hand at the meeting. He said the Co-op had another successful year in 2017 with sales up roughly 25 per cent from 2016.
The Co-op finished 2017 with more than $73.2 million in total sales from all branches and departments. The Co-op finished 2016 at nearly $57.4 million in total sales. Watt told members the increase could be attributed to a general improvement in economic conditions within the organization's trading area.
The total of $73.2 million in sales is the second highest total in the Co-op's 104-year history.
For more on this story, please see the May 2 print edition of The Clarion.