May 10
What do you get when you have a retired chemist, an elderly playboy and four menopausal women in the same play? You get a whole bunch of hilarity on the stage.
Members of the Kindersley Players proved just that with five performances over two weeks of a play titled "Sex Please, We're Sixty" written by Michael and Susan Parker and directed by Judy Lavoie. The shows were on April 26, 28 and 29, and May 5 and 6 at the Norman Ritchie Community Centre (NRCC).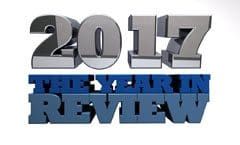 May 17
Kindersley is fortunate to have some outstanding youth in our community, wanting to make the community and the world a better place to live.
Jillian McArthur is definitely one of those youth and her passion to make a difference is being recognized.
McArthur is one of four young people that have recently been named the Saskatchewan Weekly Newspaper Association's Junior Citizen of the Year for 2017, for being an outstanding young person.
For more on this story, please see the Jan. 10 print edition of The Clarion.