Marcus Holmes has pleaded guilty to drinking and driving, and has received an elevated fine due to a previous conviction for driving under the influence.
Holmes was before Kindersley provincial court on a set of charges including impaired operation of a motor vehicle and dangerous driving, but the accused pleaded guilty to driving with his blood-alcohol content higher than the legal limit of 80 mg of alcohol in 100 ml of blood.
Crown prosecutor Dorinda Stahl said the accused is aware of the Crown's position on sentence. Court heard that Holmes has a criminal record from May 2012, when he was convicted of impaired driving. A second impaired driving conviction within five years of a first conviction is treated as a second offence.
The prosecutor said the incident before the court occurred in September 2017, so it is just outside the five-year window for a second offence. She said the Crown is proceeding with the matter as if it were a first offence.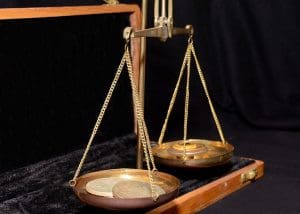 Holmes indicated to the Crown that he hasn't had a drink in four months, Stahl said. She noted that the Crown is seeking a two-year period of driving prohibition and an elevated fine even though the Crown is proceeding with the matter as a first offence.
For more on this story, please see the Jan. 31 print edition of The Clarion.