Clarion staff
We all know that our Kindersley youth have a lot of talent and each year at the Talent Night Telemiracle, it comes to the forefront, while raising money for a great cause.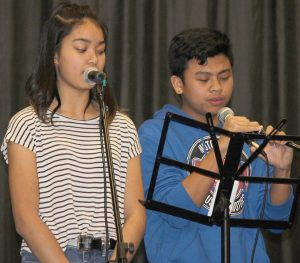 The event features students from Kindersley Composite School and Elizabeth School showing off their skills. This year, the 22 acts included piano players, ukulele players, dancers, singers. a trumpet player, a guitar player and a skit about surviving middle school.
Organizer Karen Barrows said that the event is a lot of fun every year.
For more on this story, please see the Feb. 21 print edition of The Clarion.