Jacob Mandel has received a conditional discharge in Kindersley provincial court for taking a company truck without permission. He has also been ordered to pay restitution.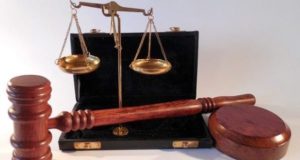 Dorinda Stahl, the Crown prosecutor, said that the accused was working for the company but didn't have permission to take the truck.
Court heard that before Mandel made it to his destination, he got the vehicle stuck while backing down an approach in an attempt to turn around.
For more on this story, please see the Feb. 28 print edition of The Clarion.