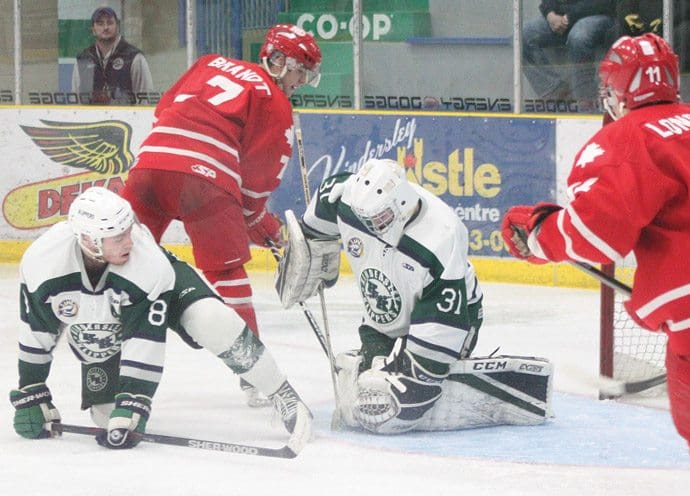 Clarion staff
The Kindersley Klippers had a solid week on the road, defeating the La Ronge Ice Wolves in their latest game Thursday 6-1. They also defeated the Melfort Mustangs 7-6 in a shootout Wednesday. Tuesday, at the start of their week, they dropped a 4-1 decision to the league-leading Nipawin Hawks.
"It was a tough loss in Nipawin, but I thought it was also the best game that we played during the week," said coach Geoff Grimwood, "In Melfort, it was a very different game for us. We're not used to that many goals being scored, but it was okay. The two best goalies in the league were out there playing and I am not sure what happened, maybe it was a full moon out there."
There were eight goals sored in the first period of that game and Kindersley was up 5-3 after the opening frame.
For more on this story, please see the Mar. 7 print edition of The Clarion.