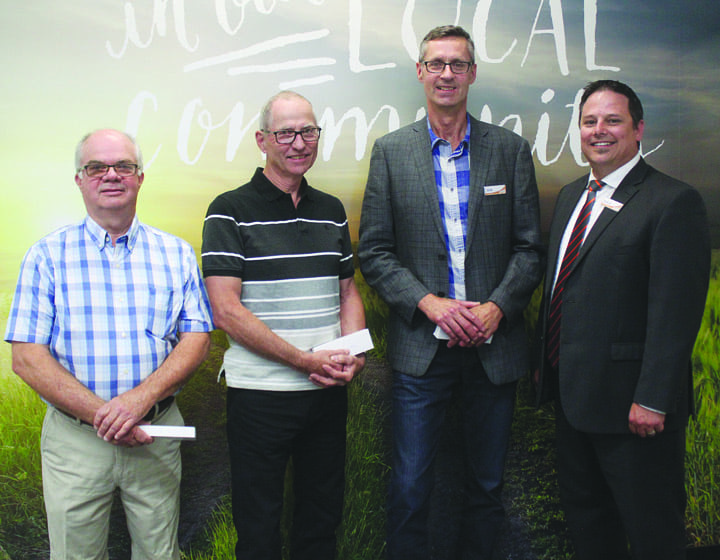 Kenneth Brown
of The Clarion
Synergy Credit Union has celebrated 75 years of history going back to the pre-amalgamation years of credit unions started in Lloydminster and Kindersley.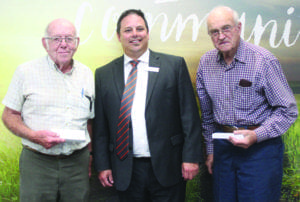 The local Synergy CU branch in Kindersley hosted a 75th anniversary celebration on June 15. The staff served a beef-on-a-bun lunch to people in attendance and a short presentation was made to recognize the credit union's history, members and presidents.
Shaun Henry, the branch manager in Kindersley, welcomed people to the event and thanked everyone for getting out over their lunch hour. He also thanked the branch's staff, local board members and advisors, and the organizing committee for the credit union's 75th anniversary celebration in Kindersley.
He noted that the branch also put on a previous event where a total of 300 children were fed in a span of less than 10 minutes. Henry introduced Mayor Rod Perkins of Kindersley to say a few words to the folks in attendance.
For more on this story, please see the Jun. 20 print edition of The Clarion.