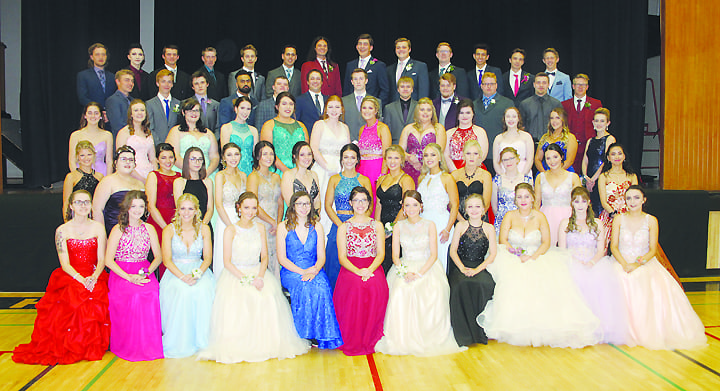 Clarion Staff
The Class of 2018 from Kindersley Composite School (KCS) has celebrated its achievements and graduates are moving on to the next chapters of their lives.
The formal graduation exercises were held at the Co-op Arena on June 28. A total of 64 graduates shared the stage to wrap up their final formal task together before leaving their high school years behind.
Tami Reichert performed the master of ceremonies role for the 2018 graduation exercises. Jacob Evoy, a KCS student, sang O Canada to get the exercises started. There were speeches and presentations, along with the usual toasts to the parents, staff and graduating class.
Graduate Damon McKenzie gave a toast to the parents and his father Roger gave the reply from the parents. Graduate Sean Cey gave a toast to the staff, and Colleen Oscar-Swan and Adina Coles gave the reply from the KCS staff. Colton Leismeister gave the final toast of the exercises to his fellow graduates.
Ruth Griffith, the school board trustee for Subdivision 9, delivered greetings and congratulations to 2018 graduates on behalf of the Sun West School Division board. The next order of business was the presentation of scholarships.
For more on this story, please see the Jul. 4 print edition of The Clarion.