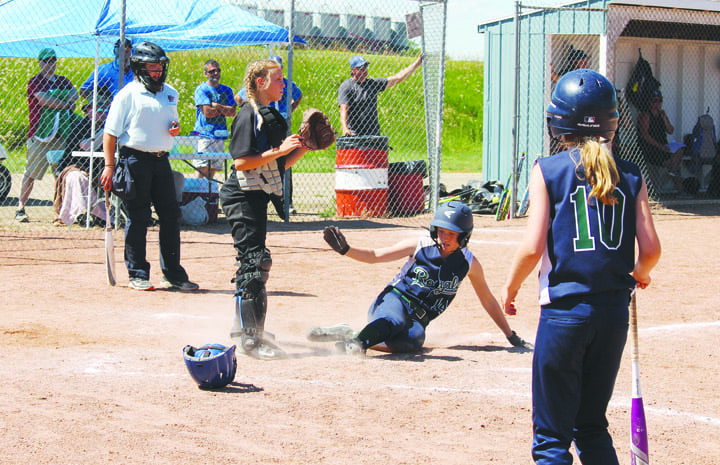 Clarion staff
The Kindersley Royals squirt girls softball team placed  fourth among eight teams at the under-12 C girls north provincial playoffs in Rosetown on July 6-8 but played competitively.
The Edam Blue Sox beat them 17-14 in the bronze-medal game. That came after a semifinal game in which the eventual champions, the Shellbrook Heat, beat them 17-10.
Shellbrook pounded the host Rosetown Angels 17-2 in the final.
For more on this story, please see the Jul. 11 print edition of The Clarion.