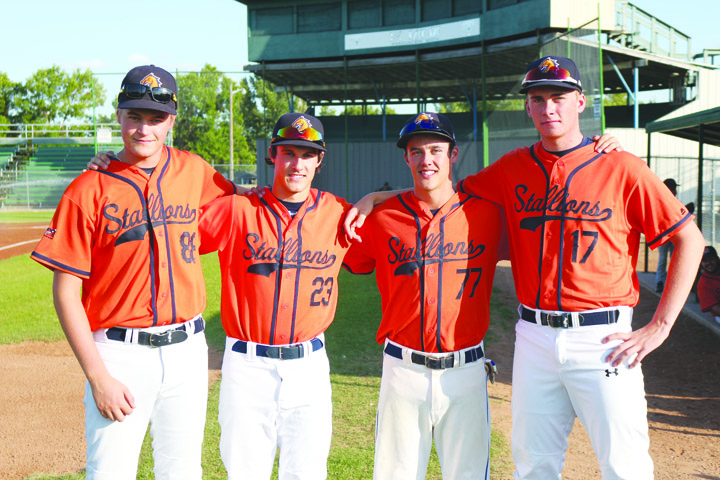 Kenneth Brown
of The Clarion
Four members of the Kindersley Stallions baseball club are travelling to eastern Canada this month to play in national tournaments for Team Saskatchewan.
Kyle Donaldson, Corson Harris and Dallas McGrath are all heading to St. Thomas, Ont., to play for Team Saskatchewan in the 21U Men's Championship on Aug. 16-19. Joel McGrath, a younger brother to Dallas, is heading to Moncton, N.B., to play for Team Saskatchewan in the Baseball Canada Cup on Aug. 8-12.
Kindersley hosted the Baseball Canada Cup, a national 17U tournament, twice in back-to-back years in 2009 and 2010. Donaldson and Dallas also played in the Junior AAA Provincials held this past weekend in Regina.
Joel, who is entering his final year at the Badlands Baseball Academy in the fall, said his coach at the academy in Oyen had been talking to Coach Greg Brons of Team Saskatchewan, and the discussion focused on him and one of his Badgers teammates from Unity.
This content is for members only.