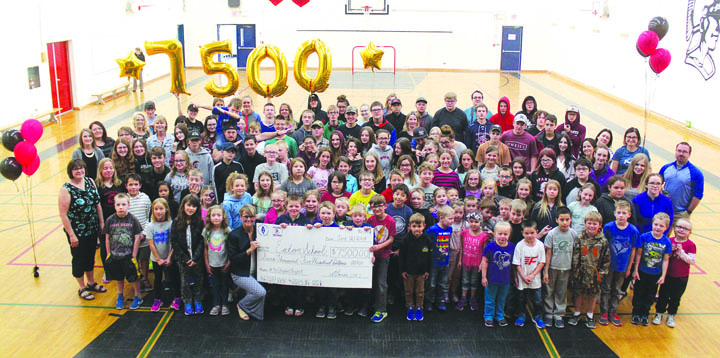 Kenneth Brown
of The Clarion
The video made by staff and students at Eaton School in Eatonia has earned the school a cash prize after being seen more than 13,700 times on YouTube.
The school won the $7,500 gold star prize after participating in an initiative by the Saskatchewan Teachers' Federation (STF) called The Student Project. A total of 36 schools entered videos in the contest and they each had a chance to win two cash prizes.
Schools posted videos to YouTube in May and the video with the most views by June 11 at noon would win the gold star prize of $7,500. The grand prize of $10,000 could be won by any of the participating schools regardless of views. The grand prize was decided by a draw, but the winning school was not announced in time to publish.
Staff and students at Eaton School gathered in the gymnasium for an assembly in the morning on June 12, but the students did not know the school had won. Principal Lisa King broke the news to students at the assembly.
For more on this story, please see the Jun. 13 print edition of The Clarion.