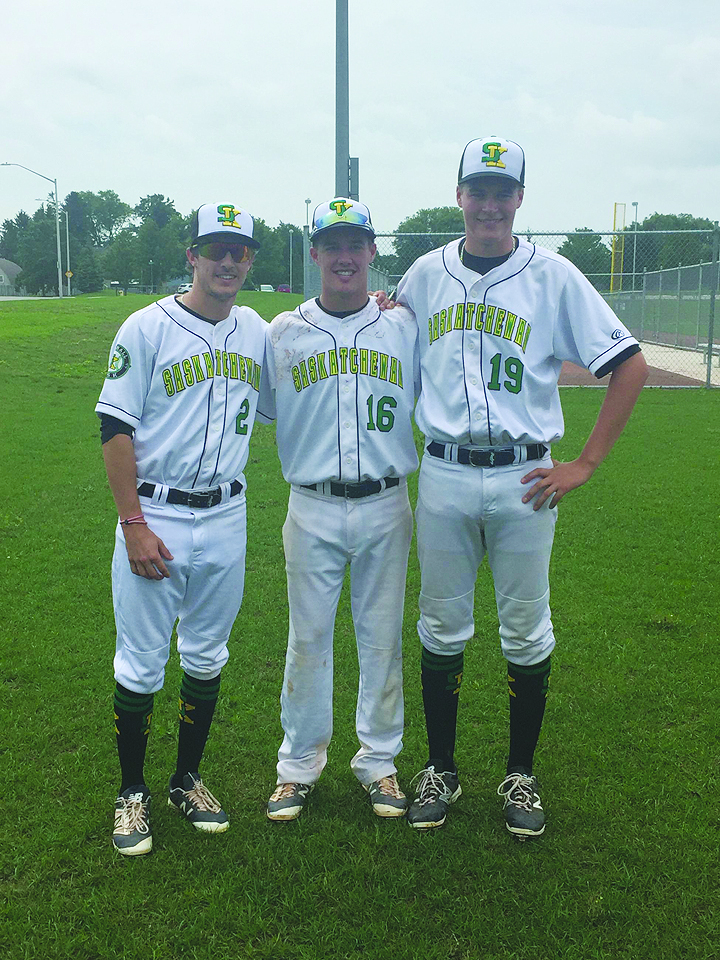 Kenneth Brown
of The Clarion
Three of Kindersley's finest young ball players have returned after playing for their province and they all say the tournament was an awesome experience.
Kyle Donaldson, Corson Harris and Dallas McGrath played for Team Saskatchewan in the 2018 21U Men's Championship on Aug. 16-19 in St. Thomas, Ont. Team Saskatchewan went 1-3 after its four round robin games and missed the finals, but all of the games were relatively close.
The team opened with a 6-2 win over Nova Scotia, and then followed it up with a 6-5 loss against the host team from St. Thomas, a 4-1 loss against Windsor and a 6-2 loss against Québec in the national tournament. Mississauga defeated Windsor in the final. Four of the 10 teams in the tournament were from Ontario.
This content is for members only.