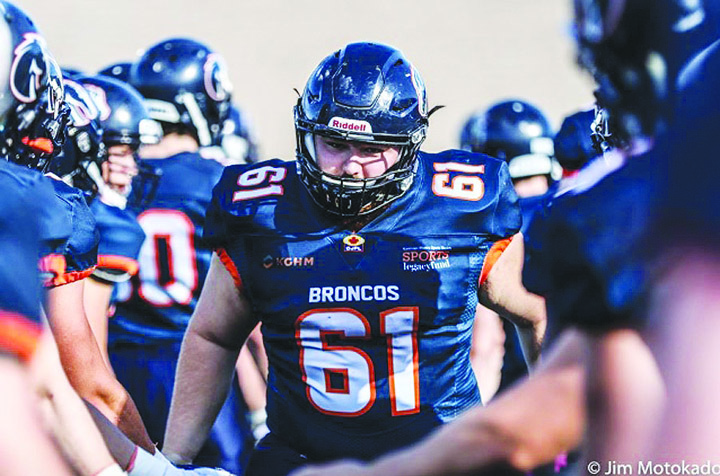 Kenneth Brown
of The Clarion
Derek Walde of Kindersley is in his final season in the Canadian Junior Football League, and he has been recognized as one of the league's top prospects.
The 21-year-old offensive lineman plays with the Kamloops Broncos of the league's British Columbia Conference. Walde is in his fifth and final season in the CJFL, and it was announced earlier this season that he had made the league's Top 50 Projected Player list.
Walde was among the first group of players announced to the list and he wound up ranked at 50 on the list. The team is off to a tough start at 0-3 on the season, but the Broncos still has seven games left to turn things around. Casey Powell and Shane Anderson of Kindersley also play for the organization.
This content is for members only.