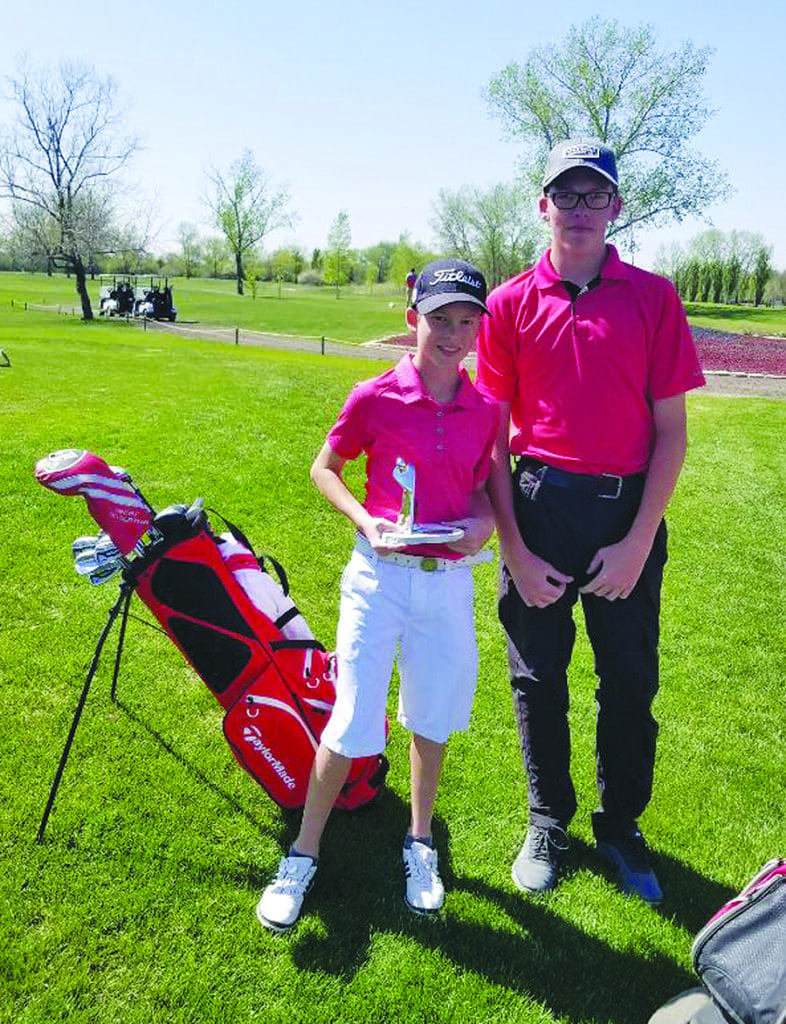 Kenneth Brown
of The Clarion
Kyler and Keaton Cote spend a lot of time on the golf course and the brothers have found a home playing in tournaments on a challenging junior golf tour.
The brothers live in Kindersley and, in addition to playing on the junior tour, they have been golfing on the junior and senior teams at Kindersley Composite School (KCS). Kyler is on the senior team and Keaton is on the junior team.
Kyler and the senior Kobras team won the district event in Outlook on Sept. 11, and the team has advanced to play in provincials on Sept. 21-22 in North Battleford. Kyler plays on the team with his stepbrother Cort Tunall, 14, who is the top ranked golfer at his age in Saskatchewan. Tunall finished first overall in Outlook and Kyler finished second overall, but the whole four-member team is heading to provincials.
This content is for members only.